Bison gores California woman at Yellowstone National Park, officials say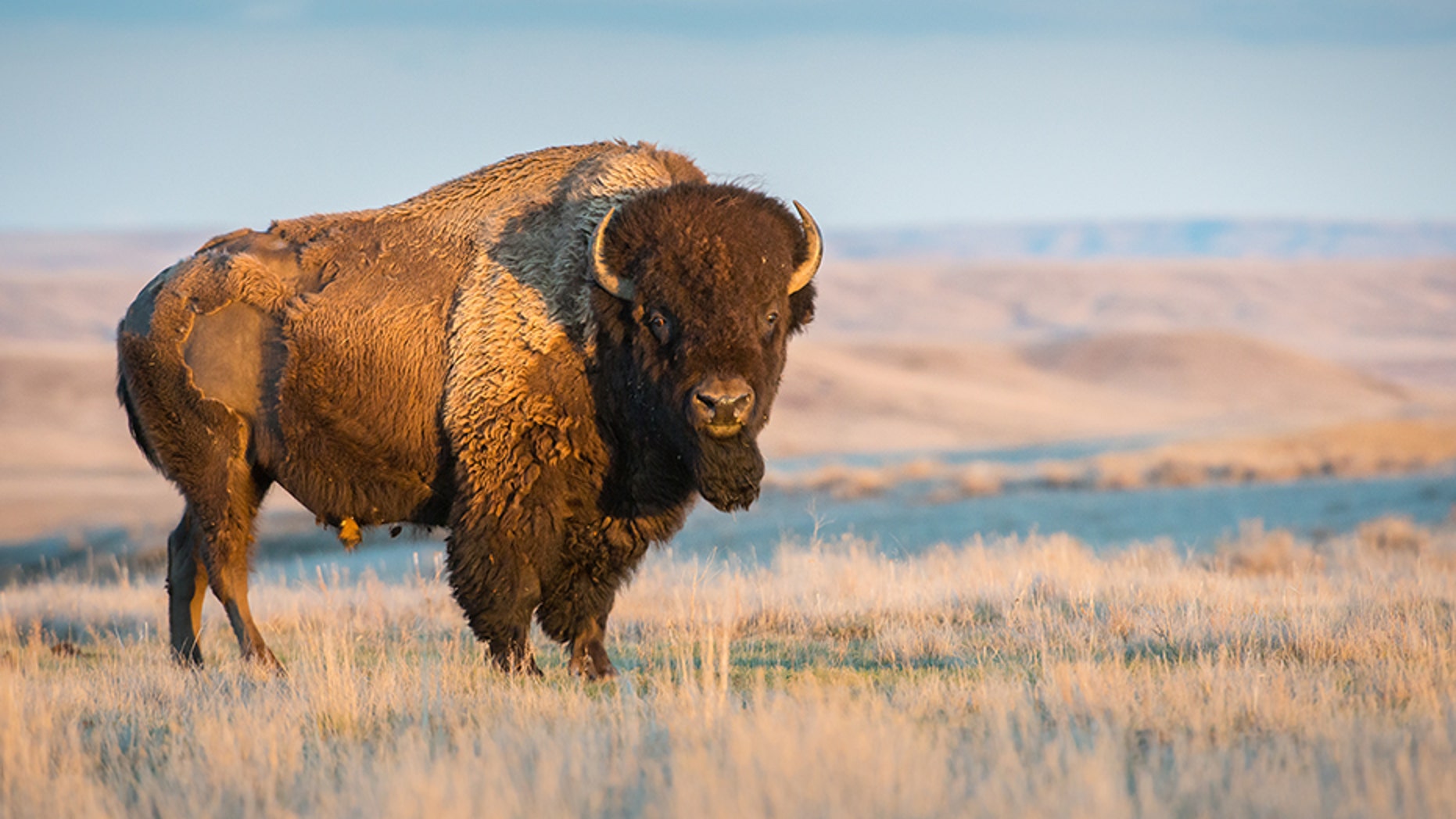 A California woman was gored by a bison in Yellowstone National Park on Wednesday, park officials said.
Kim Hancock, 59, of Santa Rosa, was in a crowd of people walking along a boardwalk at Fountain Paint Pot in the Lower Geyser Basin when the attack occurred, according to a statement from Yellowstone.
People in the crowd got increasingly close to the animal, according to park officials, saying "at one point, people were closer than 15 feet from the bison." The statement noted that people should keep a distance of roughly 75 feet at least from certain animals including bison and elk, and stay even further away from bears and wolves.
'GIGANTIC' MOOSE CHASES UTAH GOLFERS IN VIRAL VIDEO
"When it crossed the boardwalk, the bison became agitated and charged the crowd, goring Hancock," park officials said, adding that the animal left the vicinity right after.
Hancock was wounded in her hip and brought to a Montana hospital "in good condition," officials said. An investigation is underway.
The incident comes on the heels of two elk attacks earlier this month, Yellowstone officials previously said. Two women were attacked by elk in separate incidents, one on Sunday and another on Tuesday, near the Mammoth Hot Springs Hotel, according to officials who also said it wasn't clear whether the same animal was involved in both encounters.
WYOMING APPROVES FIRST YELLOWSTONE-AREA GRIZZLY BEAR HUNT IN 44 YEARS, BACKLASH ERUPTS
Wednesday's bison attack is the second time a park visitor has been wounded by the breed this year, officials said, noting that "in a little over a month, four people have been injured by wildlife in Yellowstone."
In early May, a bison rammed and slightly injured a woman in Yellowstone, officials said at the time.
Fox News' Shira Bush and The Associated Press contributed to this report.