Bids for Harambe-shaped Flamin' Hot Cheeto approach $100G on eBay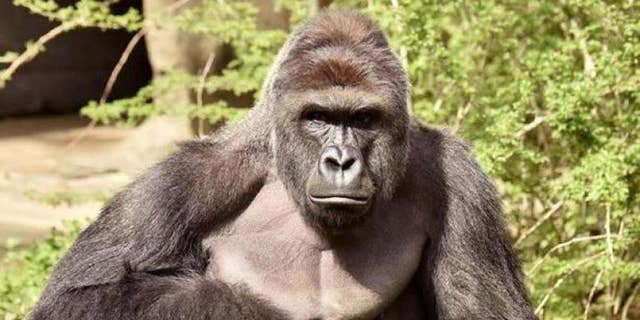 The obsession with Harambe peaked Monday after an eBay user claimed to have found a Flamin' Hot Cheeto in the shape of the gorilla that was killed at the Cincinnati Zoo last year.
Valuestampsinc, a Burbank, Calif. user, listed the snack piece. The initial bidding started at a modest $11.99, but as of early Tuesday the bidding had increased to $99,700.
The bidding was set to end at 3:45 a.m. ET Tuesday, and later in the morning the item was pulled from the site.
The user explained in the description how they found the "one of a kind" item.
"I opened up a bag of Flamin Hot Cheetos and as soon as I looked inside I came across this unique Cheetos that looks like Harambe the gorilla," the description read. "This item up for bid is only for this unique Cheetos, bag not included. This makes a great collectible for anyone who appreciates rare items."
According to USA Today, the item sparked imitators as a listing for "Harambe Gorilla Poop" popped up on the auction site.
Harambe was killed by officials at the Cincinnati Zoo after a 3-year-old boy fell into its enclosure. The incident sparked outrage online and started a internet meme trend.