Believing daughter, 10, was 'a demon,' Illinois parents locked her in squalid basement for months, cops say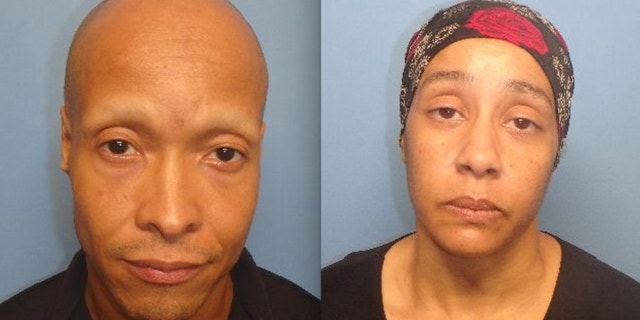 An Illinois couple locked their daughter in a dark, squalid basement prison for months -- because they believed the 10-year-old was possessed by a demon, cops said.
Randy Swopes, 48, and Katherine Swopes, 49, were arrested Tuesday and charged with child endangerment and unlawful restraint, FOX32 Chicago reported. Police said they received an anonymous 911 call just before 2 p.m. Tuesday about a child being locked in the basement at the couple's home in Waukegan.
Officers reportedly arrived at the scene to find the girl in the basement living in "poor conditions."
Investigators discovered the girl had been held captive in the basement since at least January. She would stay in the basement at night and saw daylight sparingly, FOX32 reported. Police said the girl was forced to use a training toilet and shower from a bucket.
The parents later told officers they locked their daughter in the basement because they believed she was "possessed by a demon."
FLORIDA FEMALE FELON'S BLOODY MUGSHOT THE RESULT OF HER HEAD-ON CRASH WHILE FLEEING COPS, OFFICIALS SAY
The Department of Child and Family Services took the girl, along with her three siblings — ages 7, 13, and 15 — into custody as authorities conduct an investigation into alleged abuse and neglect by the Swopes.
Prior to Tuesday's arrest, Randy Swopes was listed in the Illinois state police murder and violent offender against youth registry, police said. The database shows people who have been convicted of certain crimes that were not sexually motivated. The registry provides the home addresses and photos of the individuals.
Swopes has been required to register since 2012 after he was charged in 2008 for attempting to sew an open wound closed on one of his children, police said. He was convicted of aggravated battery to a child.