Bear that eluded capture in eastern Phoenix suburb is spotted again, triggering new search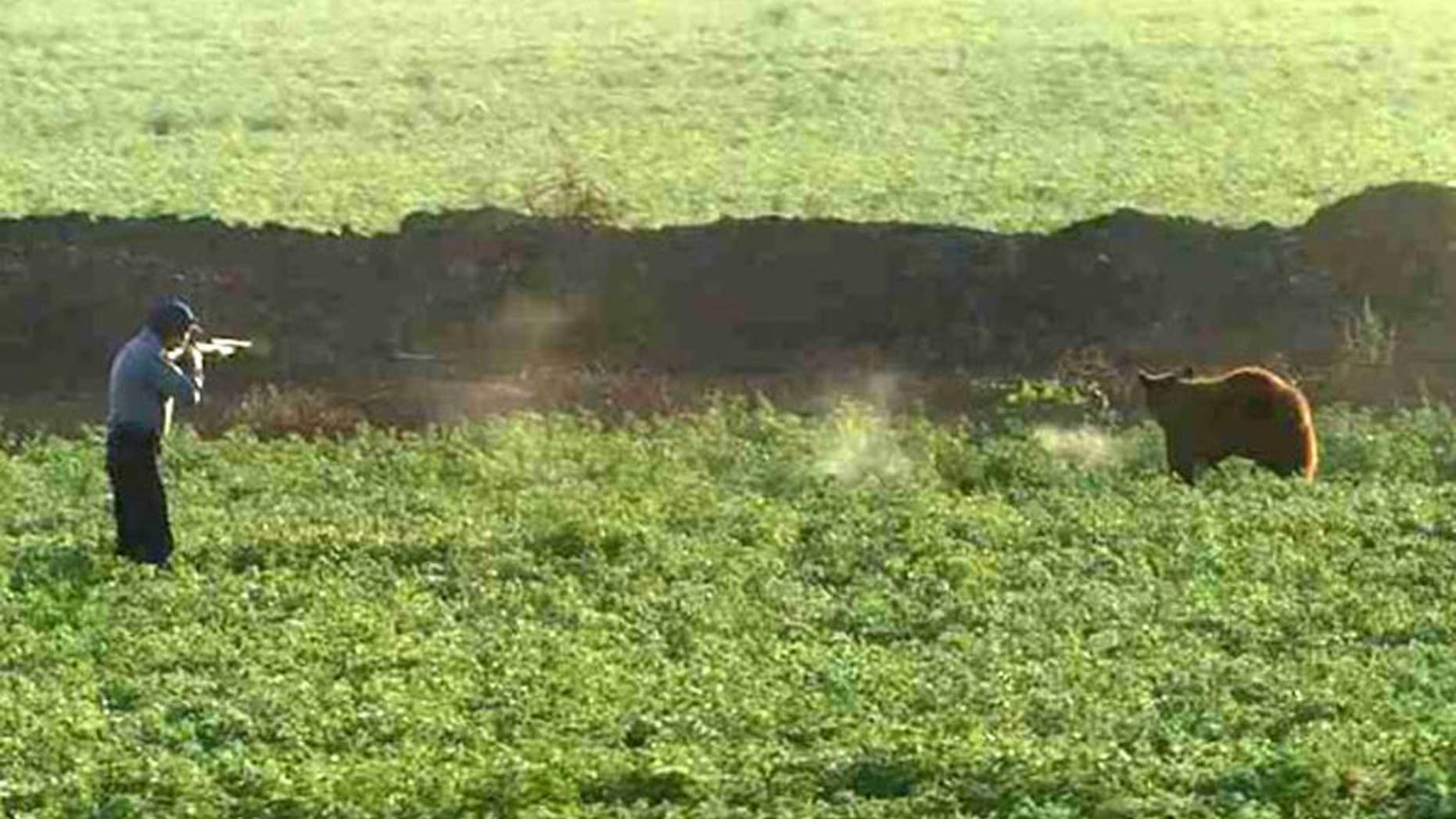 MESA, Ariz. – Wildlife officials say a black bear that caused a stir when it ran through a field in a Phoenix suburb has been spotted again.
Arizona Game and Fish spokeswoman Amy Burnett says residents reported seeing the bear twice in an hour Tuesday morning in east Mesa.
Burnett says wildlife personnel have been searching near Phoenix-Mesa Gateway Airport, but the animal hasn't been located.
Officials say they hope to relocate the bear to a more suitable habitat.
TV news helicopters captured video Monday of the bear running across an alfalfa field. The bear proved elusive after getting into a former General Motors test site that's too big to track.
Officials say the sighting is rare for the Phoenix metro area, where a bear is spotted once every two years.
___
Information from: KPHO-TV, http://www.kpho.com/