Batman at hearing on Times Square regulations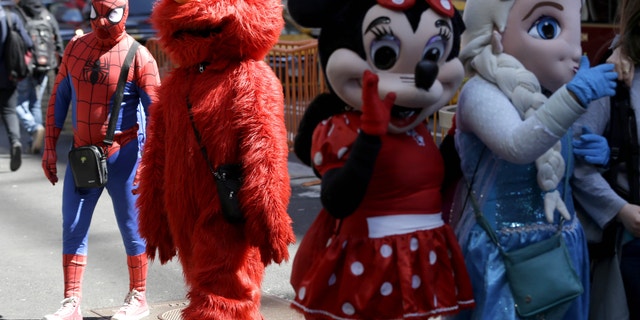 Costumed characters including Spider-Man, Batman and the Joker were among those in the audience Wedesday at City Hall for a New York City Council hearing on legislation that would regulate how they operate in pedestrian plazas like the ones in Times Square.
The council's committee on transportation was looking at a bill that comes after scores of complaints in recent years over aggressive panhandling behavior, primarily from the costumed characters pushing onlookers for tips.
A police official said there have been 16 arrests this year, compared to 15 arrests in all of last year.
The legislation would restrict costumed characters, naked painted ladies and bus tour ticket sellers to a specific zone in Times Square.