Bank of America Stops Handling WikiLeaks Payments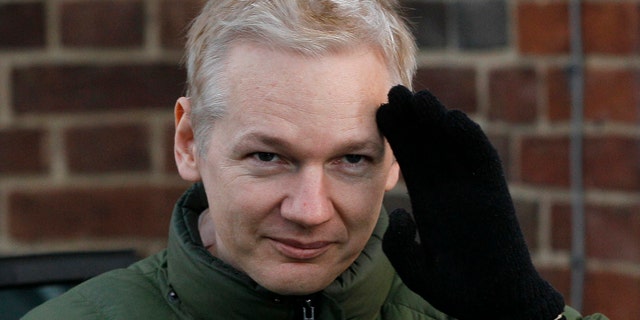 Bank of America Corp. has joined several other financial institutions in refusing to handle payments for WikiLeaks, the latest blow to the secret-releasing organization's efforts to continue operating under pressure from governments and the corporate world.
The Charlotte, N.C.-based bank's move adds to similar actions by Mastercard Inc. and PayPal Inc. Though previous moves have prompted reprisals by hackers, Bank of America's site is as well-protected as they come, security experts say.
Its site was problem-free through midafternoon Saturday.
"This decision is based upon our reasonable belief that WikiLeaks may be engaged in activities that are, among other things, inconsistent with our internal policies for processing payments," the bank said in a statement Saturday. The move was first reported by The Charlotte Observer.
Earlier this month, Internet "hacktivists" operating under the label "Operation Payback" claimed responsibility in a Twitter message for causing technical problems at the MasterCard website after it ended its relationship with WikiLeaks. PayPal saw its website subject to an attack that slowed it down but did not significantly affect payments.
Bank of America's website offers access to customer accounts through its home page, but it could be a tough nut for hackers to crack, security experts say.
No financial institution can "fully keep the bad guys out," said Rich Mogull, an analyst and CEO with the security research firm Securosis. But he added that customers shouldn't worry about WikiLeaks supporters plundering their accounts, because the bank has plenty of practice in warding off hackers. Also, previous attacks in support of WikiLeaks haven't targeted customer accounts.
"Bank of America, I can guarantee you, is one of the top targets in the world," Mogull said.
He also said the company probably confronts denial-of-service attacks regularly, too, and likely has strong defenses. "I'm not going to guarantee it's enough," he said. "It always depends on how big the attack is."
In such attacks, computers are harnessed -- sometimes surreptitiously -- to jam target sites with mountains of requests for data, knocking them out of commission.
Reached by phone, Bank of America spokesman Scott Silvestri declined further comment to The Associated Press on Saturday.
WikiLeaks says it's preparing a release of information on banks, which could include documents it says it has on Bank of America.
WikiLeaks responded to Bank of America's announcement with a Twitter message urging supporters to stop doing business with the bank.
"We ask that all people who love freedom close out their accounts at Bank of America," WikiLeaks said in its posting Saturday. It also called on businesses to switch funds from the bank.
WikiLeaks has received increasing global attention for its leaks of sensitive government data as 2010 has gone on. In recent weeks, it has released parts of a cache of more than 250,000 secret U.S. State Department diplomatic cables from around the world.
The site has come under pressure from several directions besides the financial. Attorney General Eric Holder has said repeatedly a criminal investigation of WikiLeaks' release of the cables is under way.
Against this backdrop, Julian Assange, the 39-year-old globetrotting Australian who is the driving force behind WikiLeaks, is battling extradition from England to Sweden for questioning about rape allegations. He was released on bail in London on Thursday.
Speaking Saturday outside a supporter's mansion in eastern England, Assange called the case in Sweden a "travesty." He also claimed he and others working for WikiLeaks face significant risks.
"There is a threat to my life. There is a threat to my staff. There are significant risks facing us," he said, without offering details of the purported threats.
In an interview with CNBC on Friday, Assange said his organization plans to soon release information about banks, and he told Forbes magazine last month that the data would show "unethical practices."
Assange told Computerworld magazine in 2009 that his organization had a trove of files on Bank of America. "At the moment, for example, we are sitting on 5GB from Bank of America, one of the executive's hard drives. Now how do we present that? It's a difficult problem," he was quoted as telling the magazine.