Baltimore's 'No. 1 trigger puller' on trial for racketeering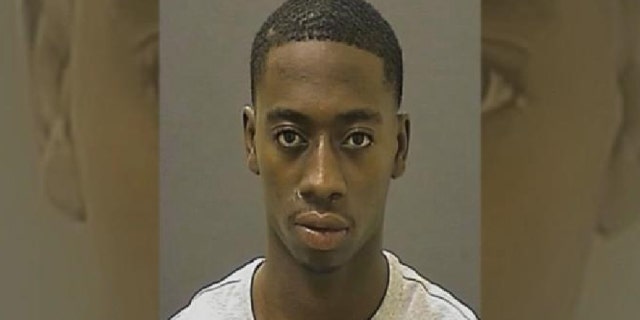 The man police called Baltimore's "No. 1 trigger puller" is set to go on trial as part of a federal racketeering case against a gang accused in 10 unsolved killings.
Montana Barronette, along with 9 other men, is accused of being a member of vicious street gang "Trained to Go" – reportedly an offshoot of the Black Guerrilla Family.
The 23-year-old Barronette was arrested more than two years ago in connection to a 2014 murder, which was just one of up to a dozen homicides police believed he was behind, Fox Baltimore reported in August 2016.
"[He] is very good at his craft – his craft is killing," former Baltimore Police Commissioner Kevin Davis said at the time, according to Fox Baltimore.
At the time of his arrest, Barronette was charged with first and second-degree murder, first and second-degree assault, firearm use in commission of a violent felony, handgun on person and reckless endangerment.
The racketeering case began Monday with jury selection for eight of the defendants. One of the accused has already pleaded guilty while another is a fugitive.
A superseding indictment against the 10 men includes charges of racketeering and drug distribution.
The Associated Press contributed to this report.