Baltimore Orioles ban postgame pie celebrations, citing safety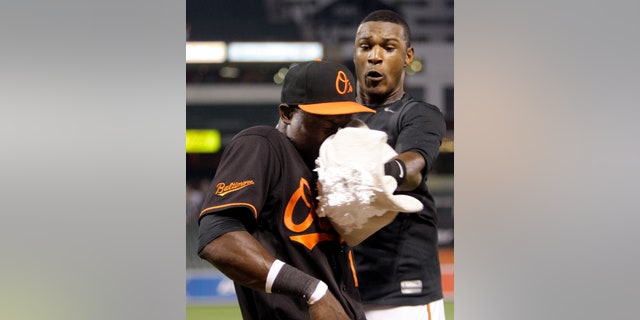 NEWYou can now listen to Fox News articles!
SARASOTA, Fla. – Bye-bye, Oriole pie.
Over the last several years, the Baltimore Orioles often celebrated victories with center fielder Adam Jones smashing a pie in the hero's face. Among the teammates he tagged, in fact, was Felix Pie.
Now, the team has decided to end the practice for safety reasons.
The ritual became so ingrained that Jones arranged with a local bakery to furnish the pies. Not all players were fond of Jones' antics, which generally came when an Orioles player was being interviewed on television.
Jones tweeted the news on Saturday.
"It's no one's fault. It's just about safety. At the end of the day it can be dangerous so we're being smart," Jones wrote.
Baltimore players will try and come up with a less hazardous celebration.