Baltimore officers claim they gave statements under duress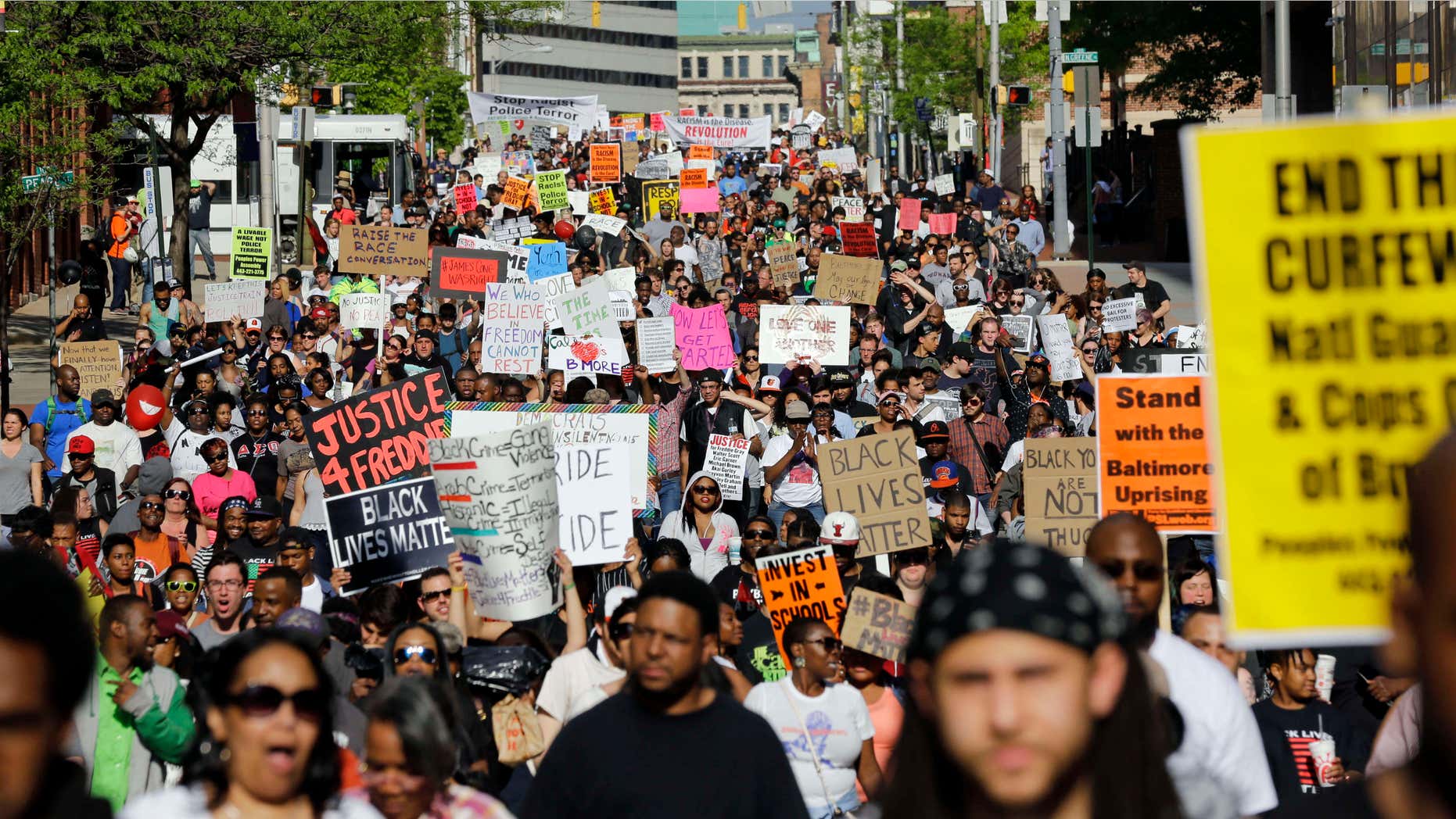 Three of the Baltimore officers charged in the death of Freddie Gray claim they gave their statements under pressure because they were afraid of getting fired, their attorneys said in motions filed this week.
Two of the officers said they thought they were being interviewed as witnesses rather than suspects in Gray's death, according to The Baltimore Sun. Another officer claimed she gave a statement without being read her Miranda rights and then was ordered to give a new statement five days later after having her rights read, court documents show.
The attorneys are seeking to get their clients' statements thrown out. Two other officers have argued that they were not advised of their rights during interrogations.
Gray's death following a neck injury he suffered while riding in the back of a police van in April sparked widespread unrest in the city, and the National Guard was called in to restore order. State's Attorney Marilyn Mosby's announcement of charges against six officers quieted tensions and sparked celebrations in the majority-black city which has been plagued for decades by poverty, drug and crime.
The Department of Justice opened a civil-rights investigation into Baltimore police practices.
"Because the defendants subjectively felt that any refusal to cooperate in the investigation would result in their termination, and such belief was objectively reasonable, and because they were asked to waive their Fifth Amendment rights, their statements" should be suppressed, attorneys for Lt. Brian Rice and Officer William Porter argued in their motion.
Rice and Porter are charged with manslaughter, along with Sgt. Alicia White, whose attorney made similar arguments this week.
Officer Caesar Goodson, the driver of the van, has been charged with second-degree murder in Gray's death. He was the only officer who didn't give an initial statement early in the investigation and hasn't challenged the use of any of his statements in court.
The Associated Press contributed to this report.