Bad diagnosis, clerical errors, background check lapses led to missed warning signs before mass killings
Florida school shooter Nikolas Cruz has become the latest mass killer who was able to carry out his sick slaughter due in part to law enforcement's failure to heed warnings of disturbing behavior and because of lapses in the background check process.
The FBI admitted on Friday it received a call just over a month before Cruz opened fire at Marjory Stoneman Douglas High School on Valentine's Day, killing 17 people.
Attorney General Jeff Sessions said he ordered an "immediate review" after it emerged the bureau had not acted on a Jan. 5 call from a person close to Cruz who contacted the FBI through its Public Access Line tipline to express concerns about Cruz's erratic behavior and disturbing social media posts. The person said Cruz may have aspired to be a "school shooter."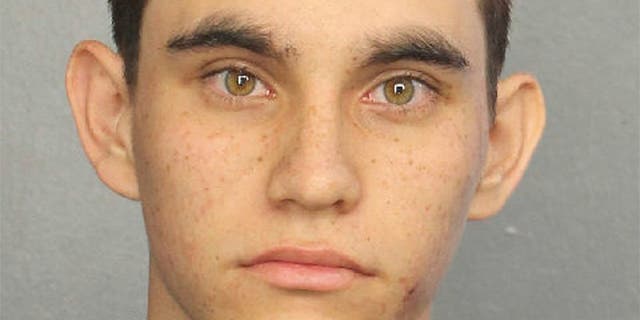 Besides the tip last month to the FBI, the 19-year-old was also investigated by social services and mental health professionals in 2016 after disturbing Snapchat videos -- which showed him cutting both his arms -- were uncovered. But Cruz avoided hospitalization, according to a Florida Department of Children and Families report obtained by Fox News.
State investigators found Cruz to be low risk, and investigators felt he was unlikely to hurt himself or others because he had "services already in place," including receiving counseling from Henderson Behavioral Health.
Florida DCF closed the investigation into Cruz on Nov. 12, 2016 "based on his caregiver's protective capacity, in-home services through Henderson, and engagement in school."
During the DCF investigation, Cruz's adoptive mother told caseworkers that Cruz did not own a firearm. Cruz purchased a Smith & Wesson M&P 15 rifle in February 2017 from a licensed gun store located about three miles from the school, law enforcement officials said.
RECENT SCHOOL SHOOTINGS IN THE US
If Cruz wanted a handgun, however, the sale wouldn't have been allowed. Federal laws allow people as young as 18 to buy semi-automatic weapons from licensed dealers, while handgun purchases are restricted to those 21 and older.
Cruz had his gun for about seven months when he commented on YouTube that he was "going to be a professional school shooter." The FBI has said it investigated the incident, but was unable to identify the person who posted the comment despite Cruz using his actual name as his YouTube user name.
Here are some other recent mass murderers that have slipped through the cracks in the system: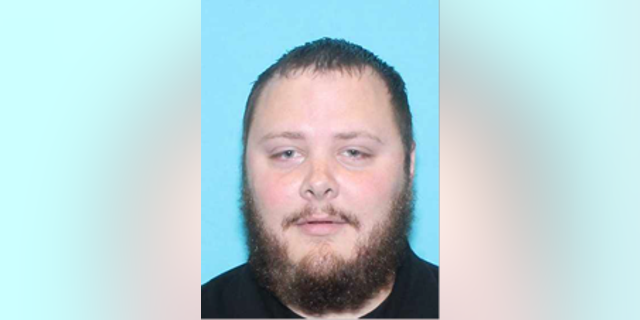 DEVIN PATRICK KELLEY -- SUTHERLAND SPRINGS, TEXAS
The man behind the massacre that killed 25 people at a Texas church in November 2017 had a history of domestic abuse. But Devin Patrick Kelley was able to purchase guns because information about his crimes was never entered into a federal database used for background checks.
Kelley purchased four guns, including the AR-15-style rifle and handguns found in and near First Baptist Church in Sutherland Springs, from licensed dealers in Texas and Colorado over a four-year span.
The 26-year-old passed required background checks because the Air Force never informed the FBI about his criminal conduct -- which included an assault on his wife and her child that led to a court-martial, a year of confinement and a bad conduct discharge. Military rules require the information to be shared.
Kelley was convicted at a court-martial for choking his then-wife and fracturing her son's skull in 2012.
Besides the lapse by the Air Force, officials in Texas disclosed in records released Friday they didn't pursue a sexual assault investigation against Kelley in 2013, even though the woman reporting it signed a complaint detailing the alleged attack.
Authorities said the alleged victim was not given a forensic exam in June 2013 after reporting the assault, which she said had occurred three days earlier. The investigation was then listed as inactive because a detective at the Comal County sheriff's office couldn't contact Kelley, thinking he had moved.
The 2013 case remained inactive even after deputies were called to Kelley's home in February 2014 to investigate a separate domestic violence complaint against him.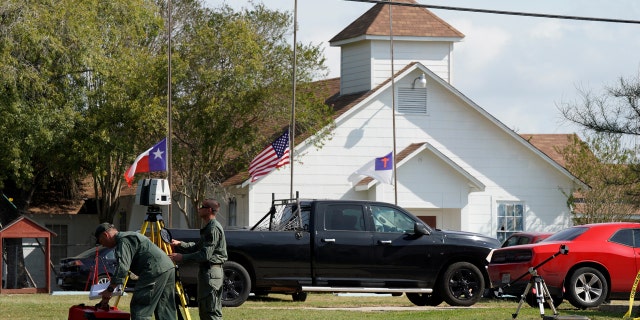 "This was an error on the part of the sheriff's office," Comal County Sheriff Mark Reynolds told The Associated Press.
A 1996 law bans people convicted of even a misdemeanor-level domestic violence offense from owning guns.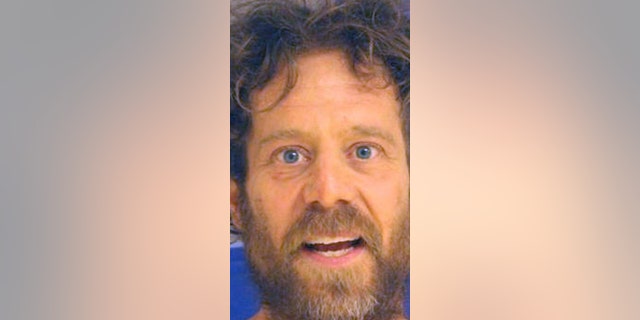 KEVIL NEAL -- RANCHO TEHAMA RESERVE, CALIFORNIA
The man who killed five people in a rural northern California community in November 2017 had violent squabbles with his neighbors and his wife, but was not arrested for previously violating a court order prohibiting him from having guns.
Police said at the time, neighbors repeatedly complained about Kevin Neal, 44, firing hundreds of rounds from his house -- among other erratic and violent behavior. While authorizes responded to the home several times, Neal wouldn't open the door so they left, Tehama County Assistant Sheriff Phil Johnston said at the time.
"He was not law enforcement friendly. He would not come to the door," Johnston said during a news conference. "You have to understand we can't anticipate what people are going to do. We don't have a crystal ball."
FLORIDA SCHOOL SHOOTING AMONG 10 DEADLIEST IN MODERN US HISTORY
At the time of the 25-minute rampage, Neal was out of custody on bail after being charged in January 2017 with stabbing one of the neighbors he later killed. After the January assault, a judge barred Neal from having guns, according to court records. The records also show Neal was charged with illegally firing a weapon and possessing an illegal assault rifle on Jan. 31.
He was charged with five felonies and two misdemeanors. As part of a protective order that barred him from "owning, possessing, purchasing or attempting to purchase firearms," Neal was ordered to stay away from the two female neighbors he had threatened. Johnston initially said Neal "was not prohibited from owning firearms" but later acknowledged the protective order against him.
Neal certified that he surrendered his weapons in February, but authorities said they had recovered two homemade assault rifles and two handguns registered to someone else after the shooting rampage. After being pressed by reporters on why police did not act when Neal was in clear violation of his court order, Johnston replied: "The law is only for people who obey it."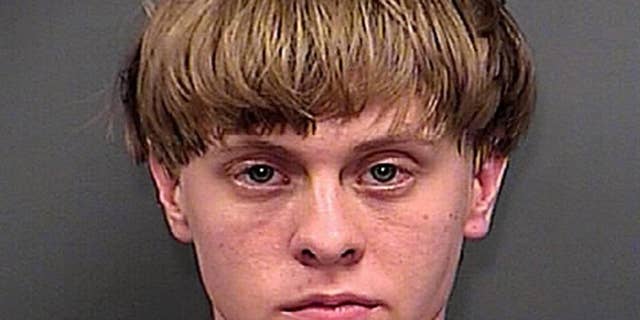 DYLANN ROOF -- CHARLESTON, SOUTH CAROLINA
A drug arrest in the months before Dylann Roof killed nine people at the Emanuel African Methodist Episcopal Church in Charleston, S.C. should have prevented him from using the pistol in that massacre, but a clerical error allowed the transaction to go through.
A jail clerk at the time made an error when entering the incorrect location for Roof's drug arrest in February 2015, which was not corrected in the state police database of arrests.
The FBI said at the time a background check examiner never saw the arrest report and couldn't find details when Roof wanted to buy a gun because the wrong arresting agency was listed in state criminal history records.
The background check found nothing after three days, and Roof was eventually allowed to buy the .45-caliber handgun authorities said was used in the June 17, 2015 shooting.
Fox News' Katherine Lam, Kathleen Reuschle, Lucia Suarez and The Associated Press contributed to this report.