Baby remains found at South Carolina apartment complex during eviction, police say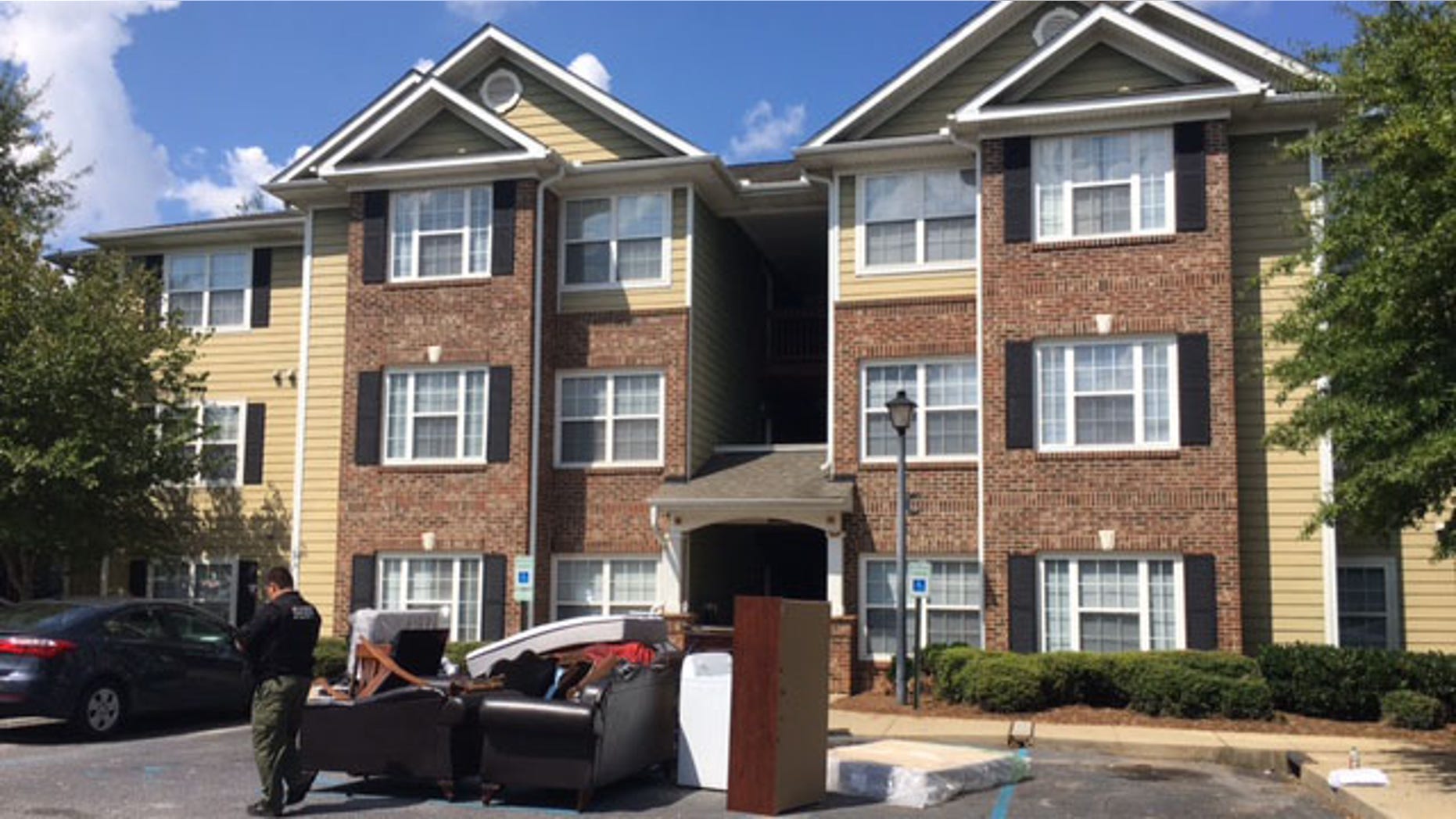 A baby died nearly a year before the child's decomposing remains were found in a South Carolina apartment complex while police officers were trying to evict the tenants, investigators said Thursday.
Police were called to the Fountain Hills apartment on Monday for help with an eviction when they made the gruesome discovery, FOX Carolina reported. The remains were found in a sealed container that was placed in two more boxes. The state of decomposition indicated the baby had been dead about 10 or 11 months.
"We are being very methodical about this case in particular," Fountain Inn Police Chief Keith Morton told FOX Carolina. "We will examine every piece of evidence thoroughly."
An autopsy on Tuesday revealed the baby was still a 38-week fetus when it died, but authorities were unsure if it was a boy or girl. It's also unclear if the baby was stillborn or born alive.
AUTHORITIES: ILLINOIS FATHER KILLED SONS, SET HOUSE ON FIRE
Phyllis Taylor, who lived in the apartment complex, said she saw a woman sitting outside with her belongings and offered to help.
"I thought she needed some help," Taylor told the news site. "But then come to find out she had hid a baby in a clothes hamper."
"You never know who you're living around," she added.
A person of interest in the case was interviewed, Morton said. The child's mother was also placed in investigative detention. No charges have been filed, though additional lab results will determine the next course of action, Morton said.