'Baby Joseph' Undergoes Surgery for Portable Breathing Tube at U.S. Hospital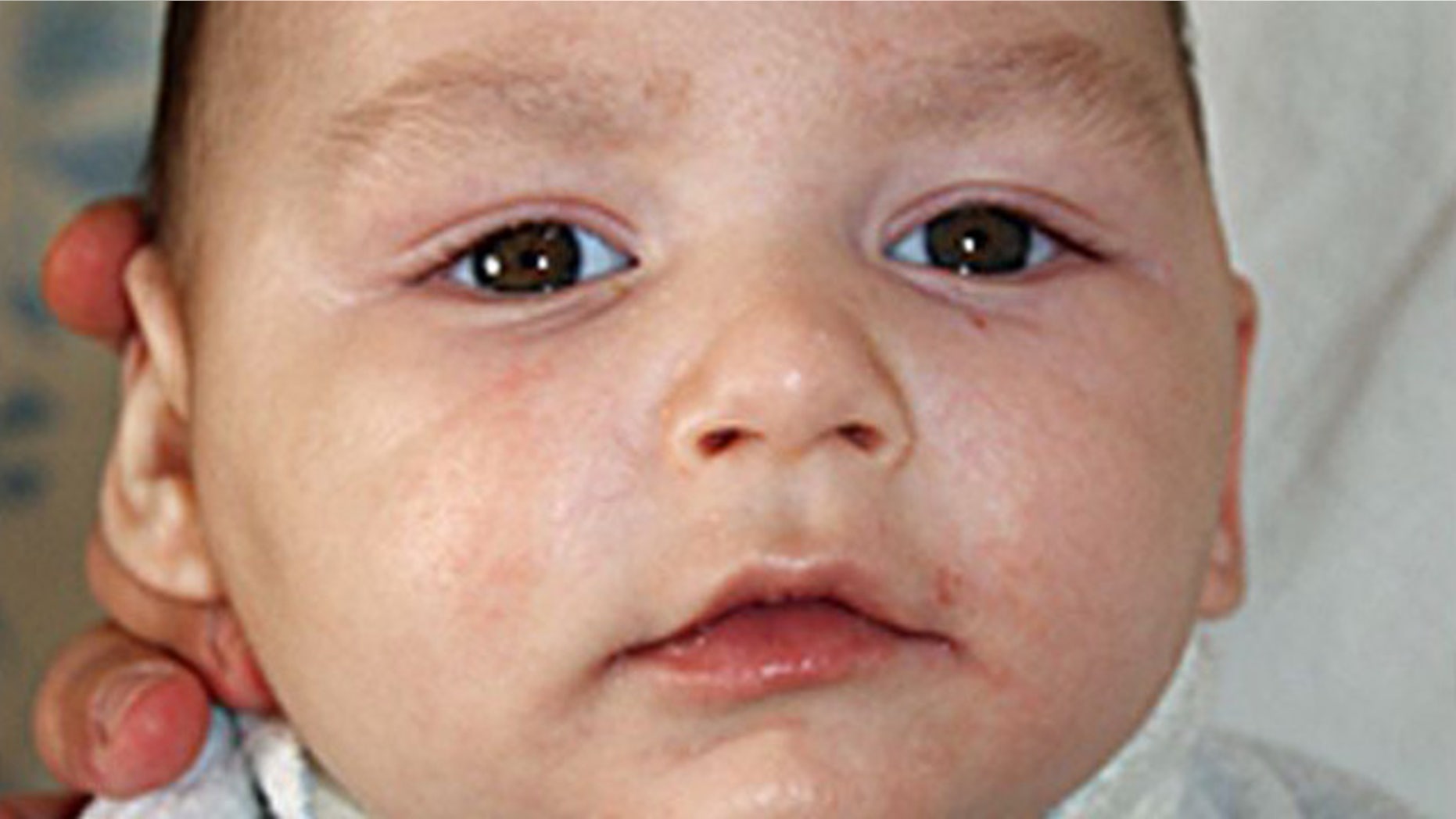 The terminally ill Canadian baby at the center of a right-to-life dispute has received a tracheotomy and is expected to remain in intensive care for seven to 10 days in St. Louis.
Cardinal Glennon Children's Medical Center agreed to perform the procedure on 13-month-old Joseph Maraachli, known to the world as "Baby Joseph," after his doctors at an Ontario hospital determined he was in a permanent vegetative state. The surgery will allow a breathing tube to be inserted into the baby's throat, which is what his parents say he needs to live his remaining days at home with them.
The baby, who was hours away from being pulled off life support at the Children's Hospital in London, Ontario, was rescued last week by the national director of Priests for Life and taken to Cardinal Glennon for treatment.
Cardinal Glennon officials said Monday that Joseph suffers from Leigh Syndrome, a progressive neurological disease. The hospital says that when discharged, he will be treated at Ranken Jordan, a pediatric specialty hospital in St. Louis, then go to the family home in Windsor, Ontario.
Doctors in Canada, where Joseph had been since the fall, said the illness is irreversible and wanted to remove the breathing tube. His parents, Moe and Sana Maraachli, wanted the boy to undergo a tracheotomy so that he could spend his remaining days at home.
Joseph's parents had appealed to Canadian courts, but the hospital's decision was upheld. The boy was then taken by the Rev. Frank Pavone and other Priests for Life staff to Cardinal Glennon.
Moe Maraachli told the St. Louis Post-Dispatch after his son's rescue that he just wants to take his son home "and let him breathe."
The Associated Press contributed to this report.