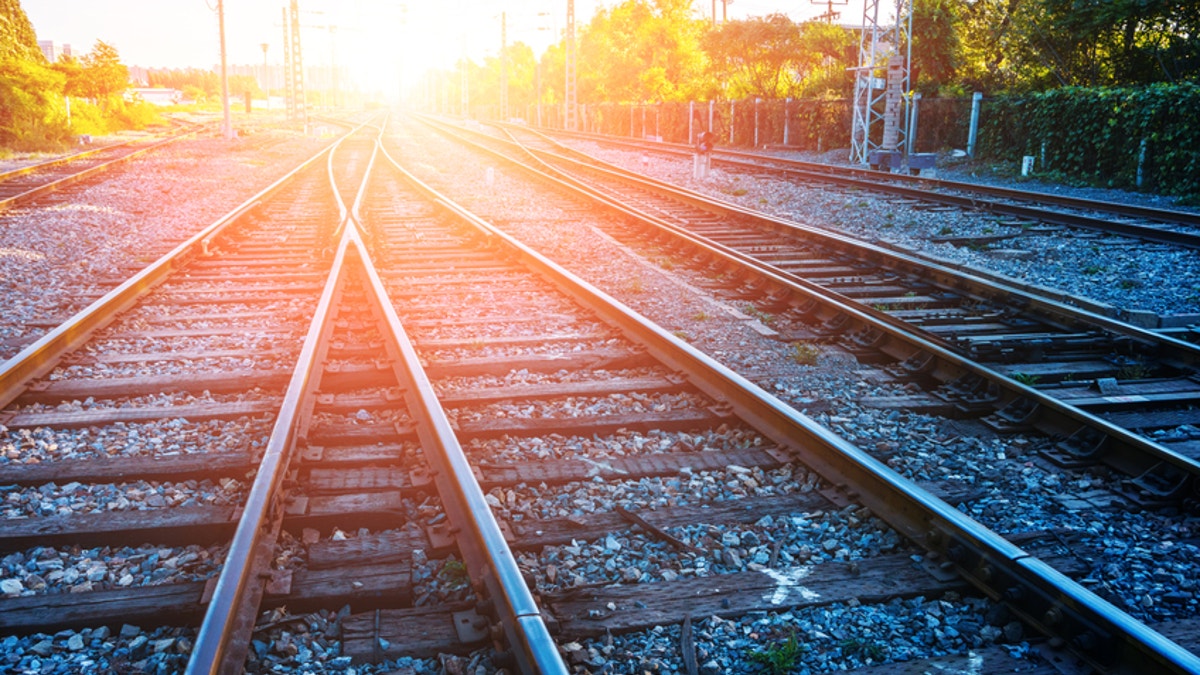 An ax-swinging San Antonio man was struck by a train after jumping on the tracks early Friday, an official confirmed to Fox News.
Initial reports said the unidentified man threw the axe at the train but it bounced off and hit him in the head. But an official with Union Pacific told Fox News that there were no indications that the individual actually threw the item.
"Early this morning, just after midnight, an adult male was struck by a southbound Union Pacific train near the intersection of Drake Avenue and Frio City Road," Jeff DeGraff, of the Union Pacific Railroad, told Fox News in a statement.
"The incident occurred away from the railroad crossing. According to the individual and the train crew, he was standing on the tracks swinging what is described as an ax.
"Unfortunately, the train struck him as it passed by. Initially, the man fled the scene. Shortly after, he was located and transported to a local hospital with non-life-threatening injuries. His physical and mental health are being examined.
"There were no injuries to the train crew, and the area was cleared to resume traffic shortly after 1 a.m."
The train's conductor reportedly told police that he stopped driving the train after the incident occurred, believing that he hit someone. Police told KSAT that after being struck the man ran away but was later discovered by medical services on the ground.
The San Antonio Police Department declined a request for comment from Fox News.