Autopsies reveal murder-suicide in Detroit medical office shootings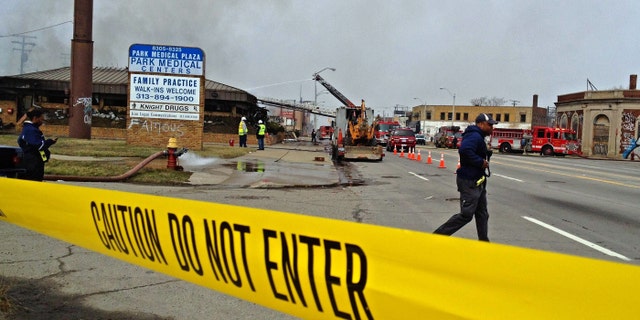 NEWYou can now listen to Fox News articles!
DETROIT – Autopsies show the two people whose bodies were pulled from a burned-out Detroit medical building died of gunshot wounds in an apparent murder-suicide.
Wayne County medical examiner's spokeswoman Sarah Bazzi said Wednesday that 35-year-old Sharita Williams was shot multiple times. Bazzi says 55-year-old Myron Williams shot himself in the head.
Building tenants say that Myron Williams recently was fired as the building's maintenance man.
Sharita Williams' mother says her daughter had recently broken off a relationship with Myron Williams, who was unrelated.
Antha Williams-Hill tells The Associated Press that one of her daughter's co-workers told her Myron Williams showed up Tuesday morning at Park Medical Centers and threatened Sharita Williams with a gun.
Occupants say they heard gunshots then saw the building burst into flames.