Authorities seek pair in California woman's death, kidnapping of 3 kids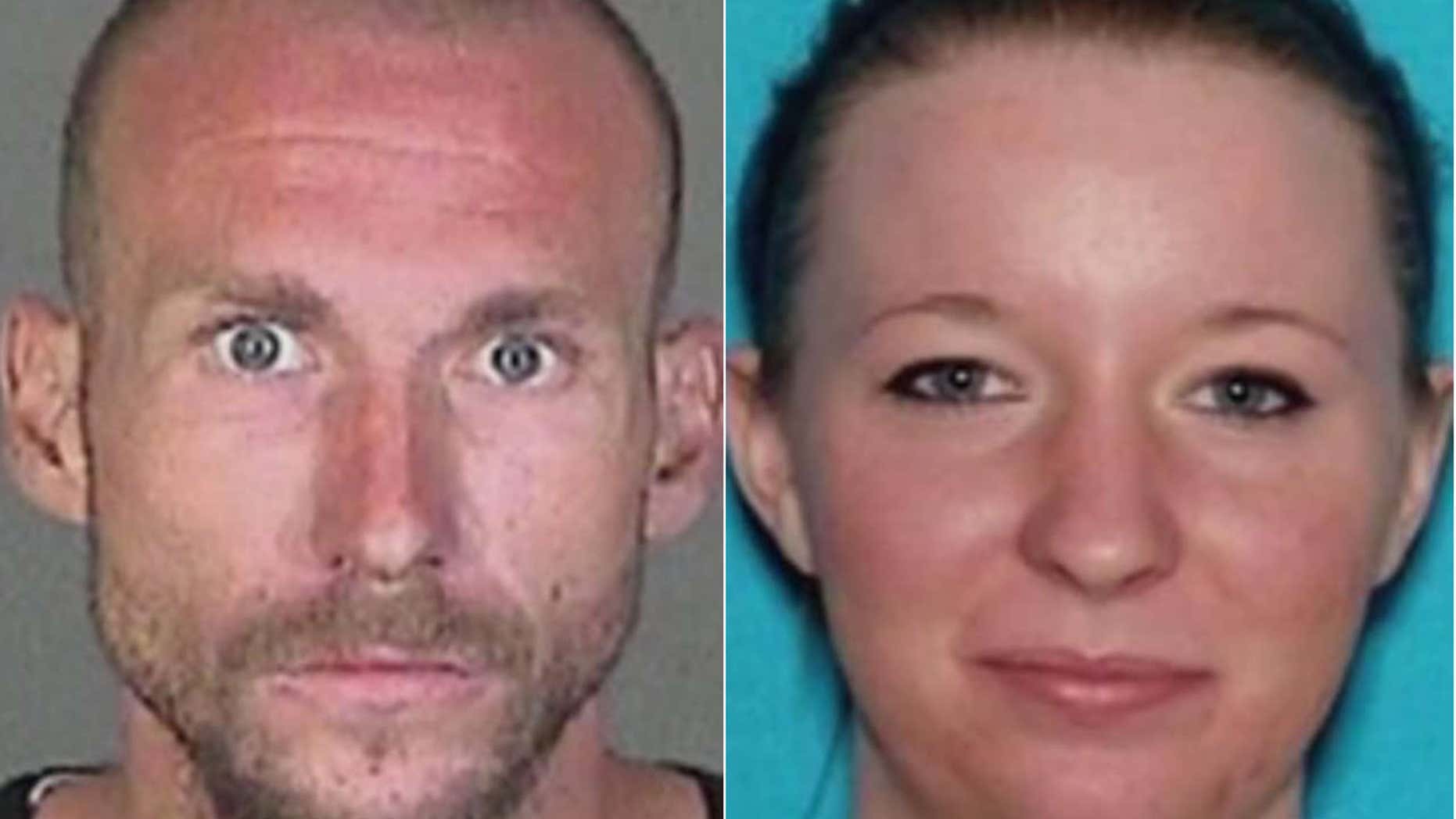 Authorities in Southern California searched Tuesday for a man and a woman suspected of killing a woman, kidnapping her three small children and leaving the state.
The Los Angeles County Sheriff's Department said in a statement that warrants have been issued for Joshua Robertson, 27, and Brittany Humphrey, 22.
Robertson and Humphrey are suspected of killing Kimberly Harvill, whose body was discovered on Aug. 14 in brush along a remote road in northern Los Angeles County in the unincorporated Lebec area near Interstate 5. Harvill was Humphrey's sister, KABC reported.
Authorities believe the pair also kidnapped Harvill's three children, 2-year-old Joslynn Watkins, 3-year-old Brayden Watkins and 5-year-old Rylee Watkins.
"Help us get those kids home. We need them home because they've got a life that they should be able to live," the children's godfather, Tso Yanez, said in tears during an interview Tuesday.
Police said the couple was likely driving the victim's 1999 green Ford Explorer SUV, which has California plates 7BEK024 that may have been swapped for temporary plates, stick-figure stickers of a family and a sticker that reads "R.I.P. Chad Watkins."
Robertson has a criminal history that includes a conviction on illegal weapons charges and is on probation, authorities said.
The department at first struggled to identify Harvill and asked the public for help, noting that she had the names "Rylee" and "Brayden" among her many tattoos.
The Associated Press contributed to this report.