Authorities Search for Suspects in Unrelated Acid Attacks on Women in Two States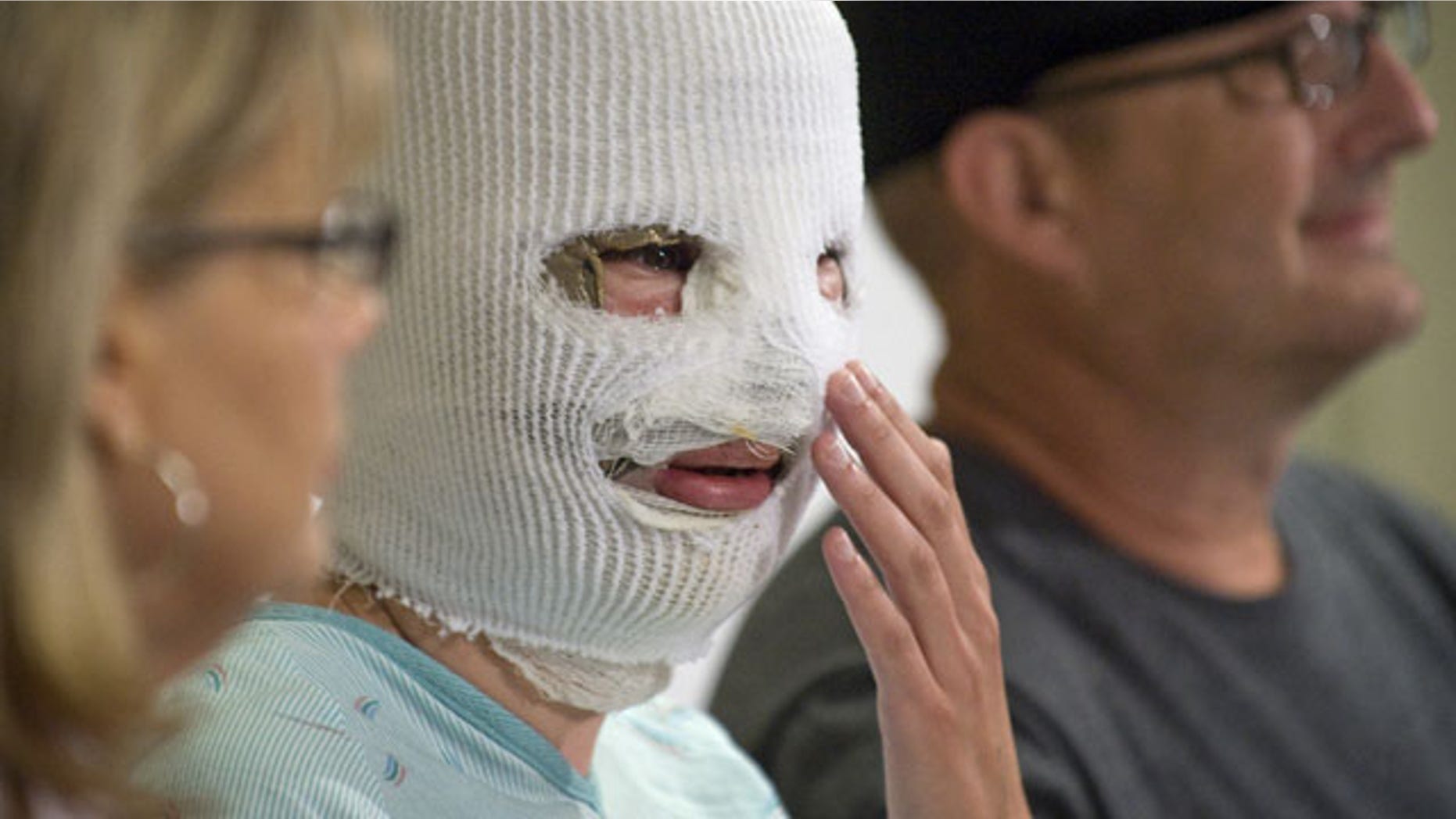 Authorities in Washington state hunt for the woman who threw a cup of acid on the face of another woman, while a similar but reportedly unrelated attack in Arizona is escalating fears there.
Bethany Storro, 28, of Vancouver, Wash., had just purchased a pair of sunglasses and was celebrating a new job when a woman approached her and said: "Hey pretty girl, do you want to drink this?"
Kim Kapp, a spokeswoman for the Vancouver Police Department, said investigators continue to receive tips on the Aug. 30 assault, but no arrests have been made as of Wednesday.
"They're following up on them," Kapp told FoxNews.com. "At this point, we have not positively identified the suspect, but we're continuing to actively work the case."
In the Arizona case, Mesa police have released a composite sketch of a suspect who threw a cup of acid at 41-year-old Derri Verlarde last week in an apartment parking lot, leaving her with second-degree burns on her face and chest.
The suspect is described as a 30- to 40-year-old Hispanic woman. Although Verlarde says she did not recognize her attacker, police say they think it's someone who knows her.
Vancouver investigators believe the attack on Storro was random.
"It was the most painful thing ever," Storro told reporters during a news conference last week. "My heart stopped. It ripped through my clothing the instant it touched my shirt. I could feel it burning through my second layer of skin."
Storro's mother said her daughter was getting something out of her car before heading into a Starbucks when the woman -- who wore a green top and khaki pants -- approached her with the cup.
The Associated Press contributed to this report.