Authorities Probe 2 New Abuse Allegations Against Sandusky That Involve Current Children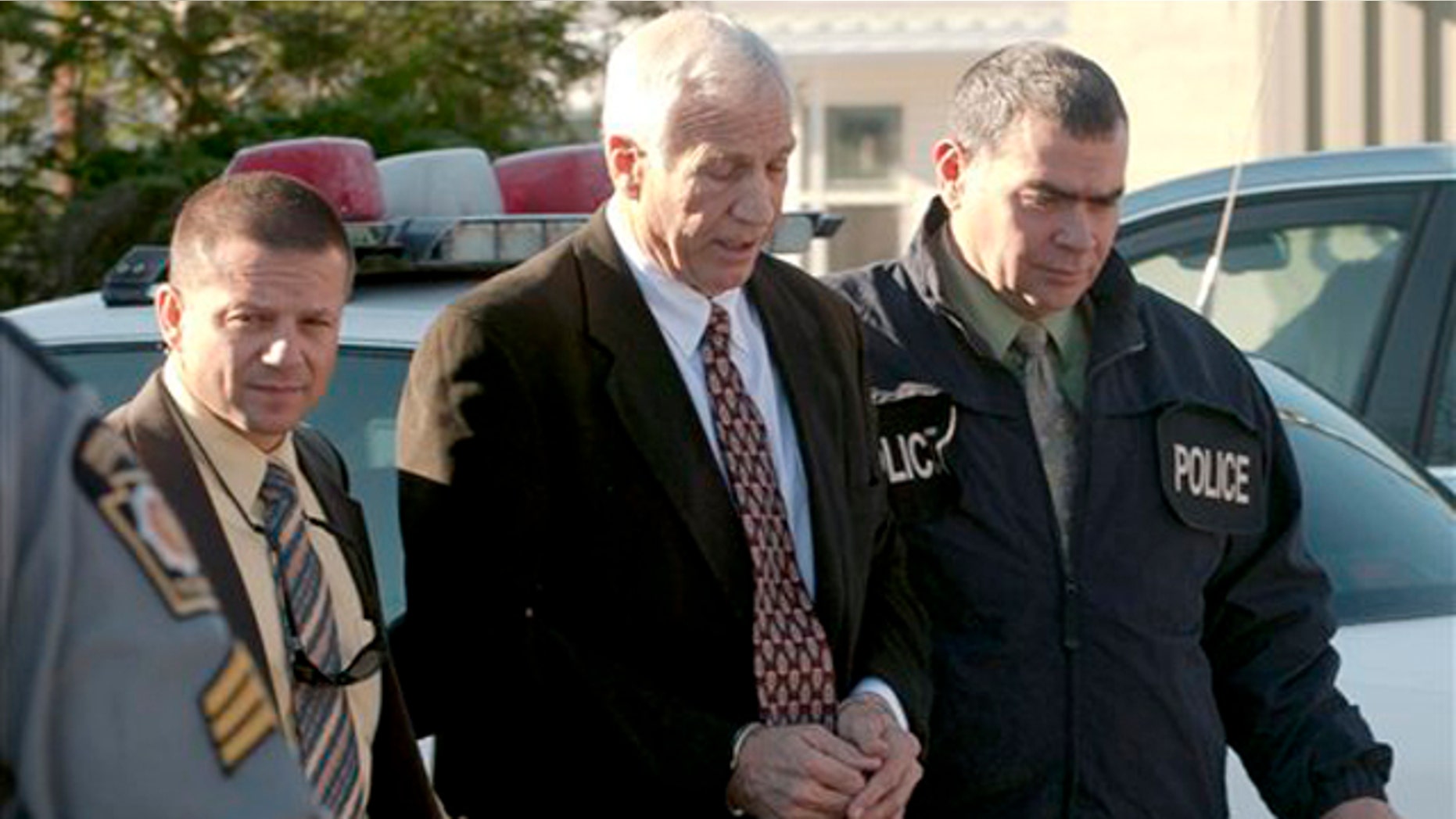 Authorities are probing two new cases of child sex-abuse allegations against former Penn State assistant coach Jerry Sandusky, the Patriot-News reports.
The two cases were reported less than 60 days ago, according to the newspaper, and the investigation by Children and Youth Services in Pennsylvania is still in its initial stages.
The agency only joins an investigation when the allegations are made by victims still under 18.
If the accusations are deemed credible, they would be the first known cases since Sandusky's arrest to come from current children. The other child sex-abuse cases against Sandusky involve alleged victims who are now adults.
The former defensive coordinator for Penn State faces 40 criminal counts for allegedly sexually abusing eight boys over a 15-year period. Sandusky, 67, has said he is innocent.
On Tuesday, a preliminary hearing was rescheduled for Dec. 13 at the Centre County Courthouse in Bellefonte.
Sandusky was released on $100,000 unsecured bail, meaning he didn't have to post any collateral to be freed, but his status could change if additional accusers surface and police file new charges, as his lawyer fears.
His attorney, Joe Amendola, told ABC's "Good Morning America" that he anticipated more charges to be filed against his client in December.
"My concern is if they bring new charges based upon new people coming forth, that bail's going to be set, and he's going to wind up in jail," Amendola told the network.
The child sex-abuse scandal has rocked Penn State, leading to the firings of legendary football coach Joe Paterno and university president Graham Spanier.
Paterno is not the target of any criminal investigation. But the school's board of trustees fired him Nov. 9 because it felt the coach did not go far enough in alerting authorities after then-graduate assistant Mike McQueary told him he witnessed an alleged assault in March 2002.
Two former university officials -- athletic director Tim Curley and VP of finance Gary Schultz -- are facing perjury charges for lying to a grand jury about their knowledge of Sandusky's alleged abuse.
The Associated Press contributed to this report.