Authorities praise tipster for solving gold bar theft case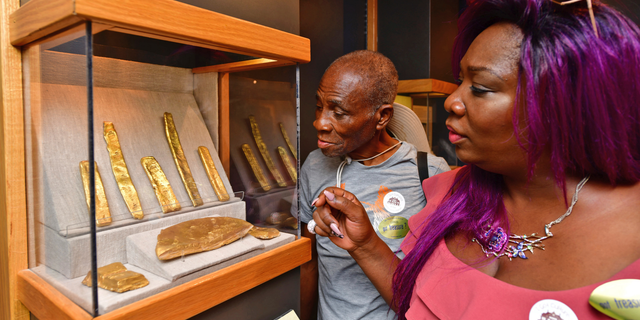 KEY WEST, Fla. – It was the million dollar tip authorities had been waiting for. Well, technically it was a 17th-century gold bar, worth half a million dollars, that a tipster told Crime Stoppers about.
Authorities on Monday praised the tip in 2015 that revived a cold case and led them to arrest Jarred Goldman and Richard Johnson, who await sentencing for theft in July. The tipster identified Goldman from video surveillance.
The gold bar was recovered from the 1622 wreck of a Spanish galleon off the Florida Keys. Weighing 74.85 ounces and valued at $556,000, it disappeared from the Mel Fisher Maritime Museum in 2010.
Authorities say Goldman stood guard while Johnson lifted the bar from its display case. The FBI recovered only a fragment.