Athena the cat rescued after 3 days atop power pole in New Mexico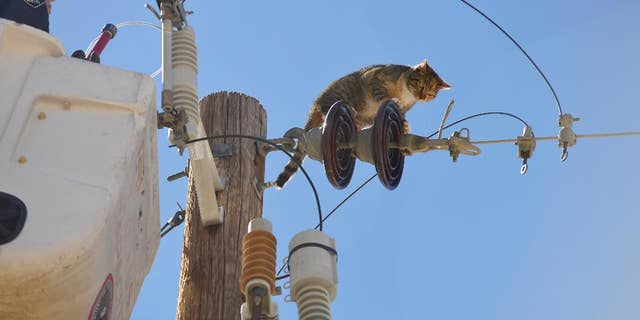 LAS CRUCES, N.M. – Athena the cat is back with her family after spending three harrowing days mewing from atop a 60-foot power pole in Las Cruces, N.M., as her owners prepared for the worst.
Citing safety concerns, El Paso Electric rarely scales poles to help animals. So the family began considering their options.
Among them, David Eason tells the Las Cruces Sun-News (http://bit.ly/1mfMQeX), was shooting his 16-year-old daughter's pet to avoid a slow death from thirst or starvation.
Athena was rescued after the Dona Ana County sheriff's department convinced El Paso Electric to shut off the power line and provide a bucket truck so Animal Control supervisor Lt. Mary Lou Ward could bring the cat down.
Eason says he thinks Athena will be an indoor pet from now on.