At Oklahoma cemetery, American flags seen thrown in pile, tossed in trash bin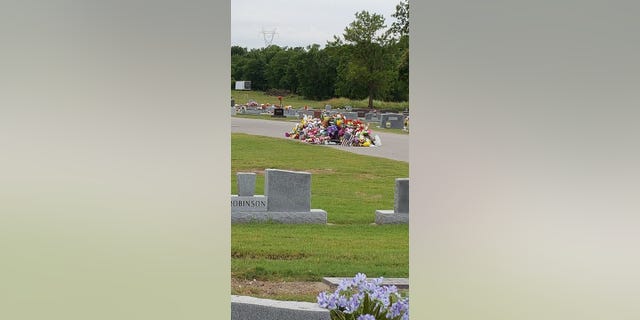 NEWYou can now listen to Fox News articles!
Visitors to a cemetery in Oklahoma said they made a shameful discovery there: American flags in a pile on the ground, and tossed in a trash bin.
Julia Gallagher said she went to the Bixby Cemetery on Sunday and saw that the symbol of America was no longer flying next to the graves of the veterans buried there.
TEXAS FATHER, DAUGHTER WALK TO SCHOOL ON FIRST DAY OF KINDERGARTEN, LAST DAY OF HIGH SCHOOL
"No flag should ever end up in the trash can," she told KJRH. "Any veteran would be disheartened."
Gallagher took photos of the flags and shared them on Facebook.
"I can feel my father behind me with his arm around me telling me I'm doing the right thing," she said. "We can't discard our flags like we do our veterans now."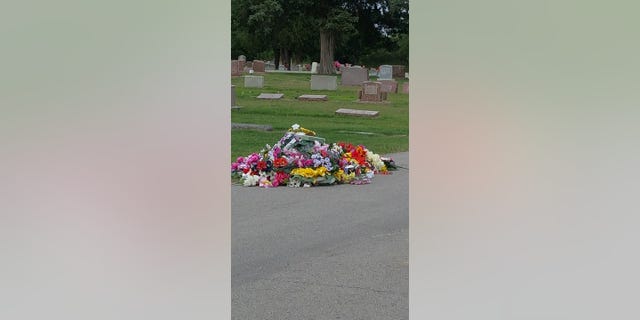 Bixby resident Noelle Waller saw the social media post and drove to the cemetery southeast of Tulsa.
"I literally burst into tears when I saw the flags in the dumpster," she told the news station, adding that she grabbed all the flags and loaded them into her car. "The only choice for them is to be destroyed and it needs to be done correctly."
CALIFORNIA HOMELESS VETERANS MOVE INTO APARTMENT BUILT FROM RECYCLED SHIPPING CONTAINERS
The city, who owns the cemetery, said in a statement: "Mowing of the Bixby Cemetery is performed by a third-party contractor. The contract includes removal and disposal of decorations left in place longer than permitted by city code."
It continued: "Unfortunately this year, the flags that were included as part of some Memorial Day displays were not taken down in accordance with accepted practices for removing American Flag decorations. The contractor has apologized for this error and agreed to gather all of the flags improperly handled and deliver them to the VFW for proper treatment."
Waller, who plans to give the flags to Boy Scouts to retire them properly, said: "The way they handled it was very disrespectful and quite frankly unacceptable."