At least 5 hurt in tightrope plunge at Florida circus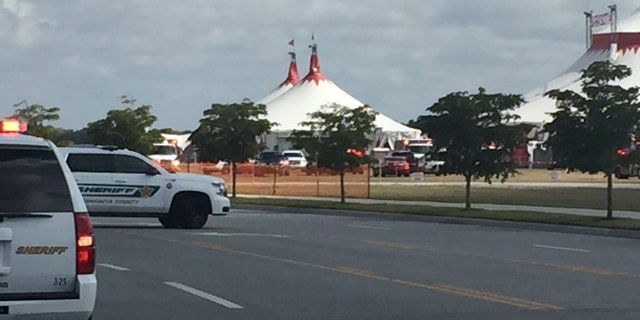 Several performers rehearsing for the final act of a circus show in Florida suddenly lost their balance on the tightrope and fell some 25 feet on Wednesday, officials confirmed, calling the plunge "a tragedy."
NEW ARRESTS IN DEADLY 1993 LOS ANGELES APARTMENT ARSON
Five performers were rushed to nearby hospitals in the Sarasota area. Four suffered "substantial injuries" and at least two were critical, according to rescuers. They said the world-famous tightrope walker Nik Wallenda of the Flying Wallendas was on the wire at the time but was not hurt.
The group was practicing a pyramid trick inside the tent at the University Town Center in Sarasota, Circus Arts Conservatory co-founder Pedro Reis said. The Bradenton Herald initially reported the high wire collapsed, citing Manatee County Public Safety, but Reis said that was not the case.
MARIJUANA GROWING OPERATION FOUND ON LEGOLAND PROPERTY
"We had a terrible accident," he told reporters. He predicted it could take months for the the injured performers to recover. They suffered orthopedic and pelvic injuries, according to hospital workers.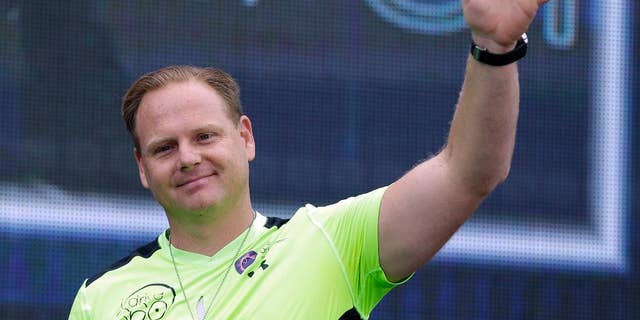 Worried familiy members rushed to the circus tent. One woman exclaimed, "That's my mom who fell off," Fox 13 reported.
Reis defended his circus performers, saying they "push the limit" like NASCAR or Formula One racers.
The show, entitled "Synergy," was scheduled to have its first performance this Friday. Reis said the circus had a Plan B in place, adding, "The show must go on."
The show advertised itself as featuring "an impressive array of international circus stars." It was scheduled to run through March 5.
Nik Wallenda made headlines in recent years with daring tightrope walks at landmarks including Niagara Falls and two Chicago skyscrapers.