At Least 40 Homes Destroyed in Calif. Wildfire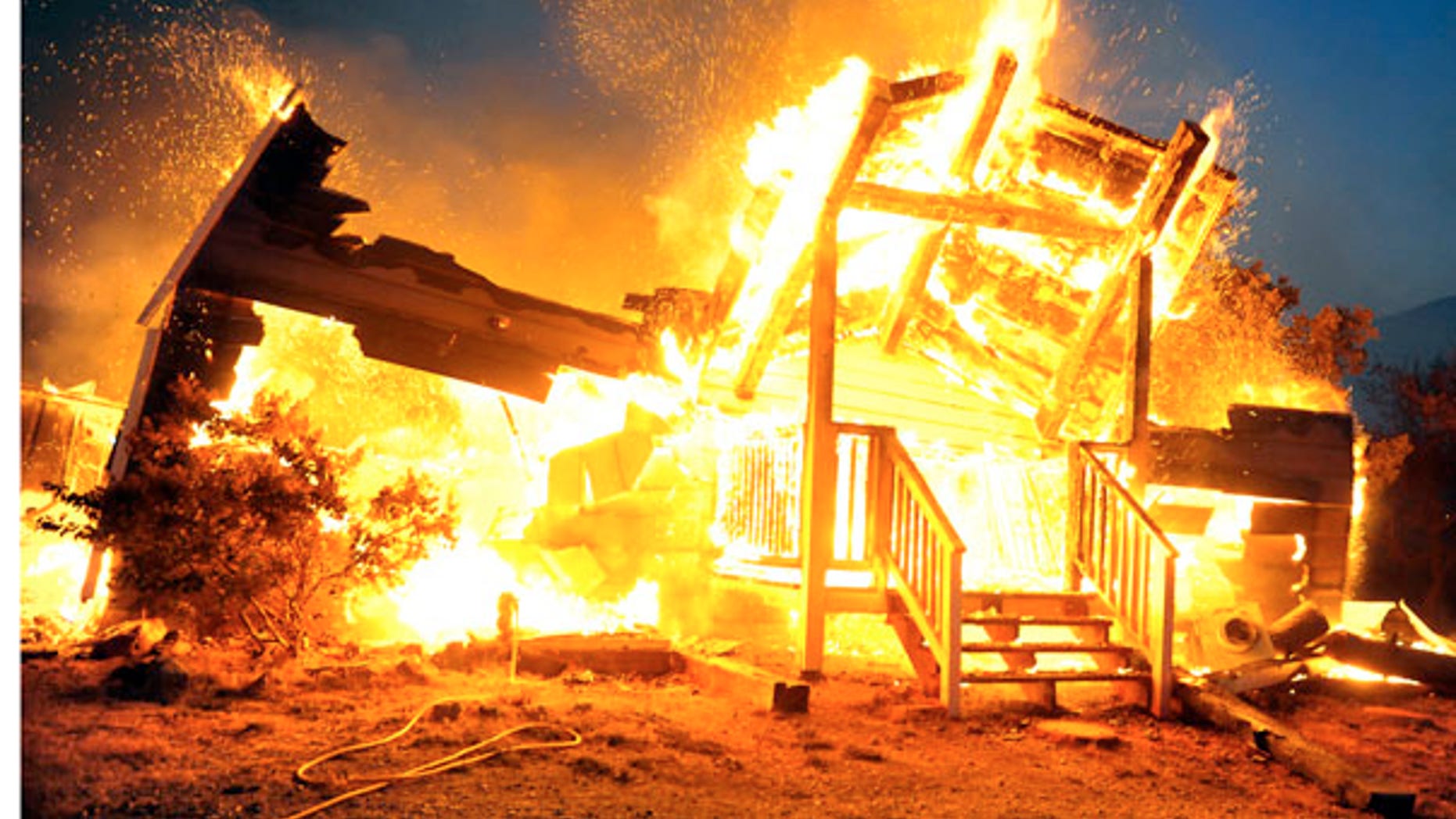 TEHACHAPI, California -- Firefighters on Wednesday braced for strong afternoon winds at the sites of two wildfires north of Los Angeles that have burned about 40 homes, threatened at least 150 more and forced some 2,300 people to evacuate.
The two blazes in mostly rural Kern County remained out of control after scorching more than 26 square miles of hilly pine forests and chaparral.
A blaze that erupted Tuesday 10 miles southeast of Tehachapi destroyed 30 to 40 homes and threatened the remaining 150 homes in the tiny community of Old West Ranch.
Homes in the eastern foothills of the Tehachapi Mountains were smoldering early Wednesday, with one structure appearing to have collapsed in on itself. A singed wooden banister was the only piece of the home left standing. A whitish-yellow haze of smoke covered the blackened ground.
About 250 firefighters from several different agencies were battling the 1,230-acre (500-hectare) blaze, along with water-dropping aircraft. Crews worked through the night to bulldoze firelines and burn firebreaks.
The fire about 70 miles north of Los Angeles was moving away from the mix of mobile homes and large new stucco houses. However, the flames leapfrogged through the area, leaving patches of smoldering brush and logs that could blaze up if winds pick up, county fire Battalion Chief David Goodell said.
In northern Kern County, a wildfire in Sequoia National Forest burned about 15,600 acres and was only 5 percent surrounded. The fire, which began Monday, destroyed six homes. No other homes were immediately threatened Wednesday morning.
Meanwhile, firefighters made progress early Wednesday against the largest of more than 150 lighting-sparked fires in Northern California. The 250-acre blaze east of Straylor Lake in the Lassen National Forest was expected to be fully contained by the end of the day, said Daniel Berlant, a spokesman with the California Department of Forestry and Fire Protection.