At least 31 people injured after two buses collide in New York City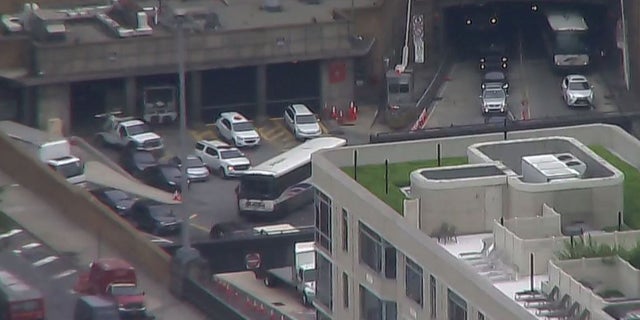 At least 31 people were injured Friday after two buses collided near the entrance of the Lincoln Tunnel in Manhattan, the New York City Fire Department confirmed to Fox News.
The two New Jersey Transit buses struck each other at the Manhattan-side entrance of the tunnel, according to FOX 5 New York.
FDNY said most of the injuries were minor and that the crash happened around 10 a.m.
The Lincoln Tunnel, which connects New York City with New Jersey, is a key transportation route for commuters heading into the city to work.
The Port Authority of New York and New Jersey, which manages the tunnel, did not immediately respond to a request for comment from the Associated Press.
Traffic was backed up midday Friday as officials were investigating the scene.
The Associated Press contributed to this report.