At least 12 injured after Indianapolis bus collides with possibly impaired driver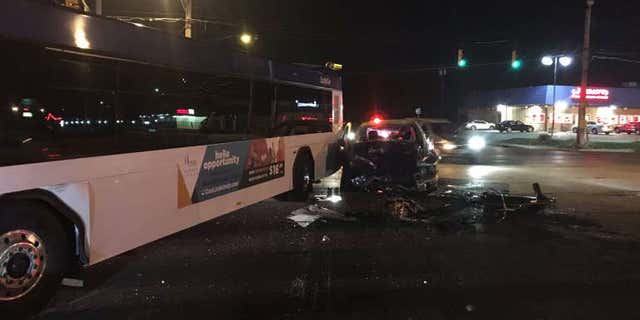 At least 12 people were injured Monday night after a bus collided with another vehicle in Indianapolis.
Authorities were called to a report of an IndyGo bus crashing into a truck at around 10:05 p.m., according to Fox 59. Police said it appears the truck ran a red light and the driver was possibly impaired.
Indianapolis police Capt. Michael Elder told the station that alcohol was found inside the man's truck and a blood test will be taken to determine whether alcohol was the determining factor in the crash.
The bus also struck another vehicle, but it suffered minor damage.
This crash comes hours after a Tennessee school bus accident killed six children and injured 23 others.