Asian-American band takes on U.S. Supreme Court over 'Slanted' logic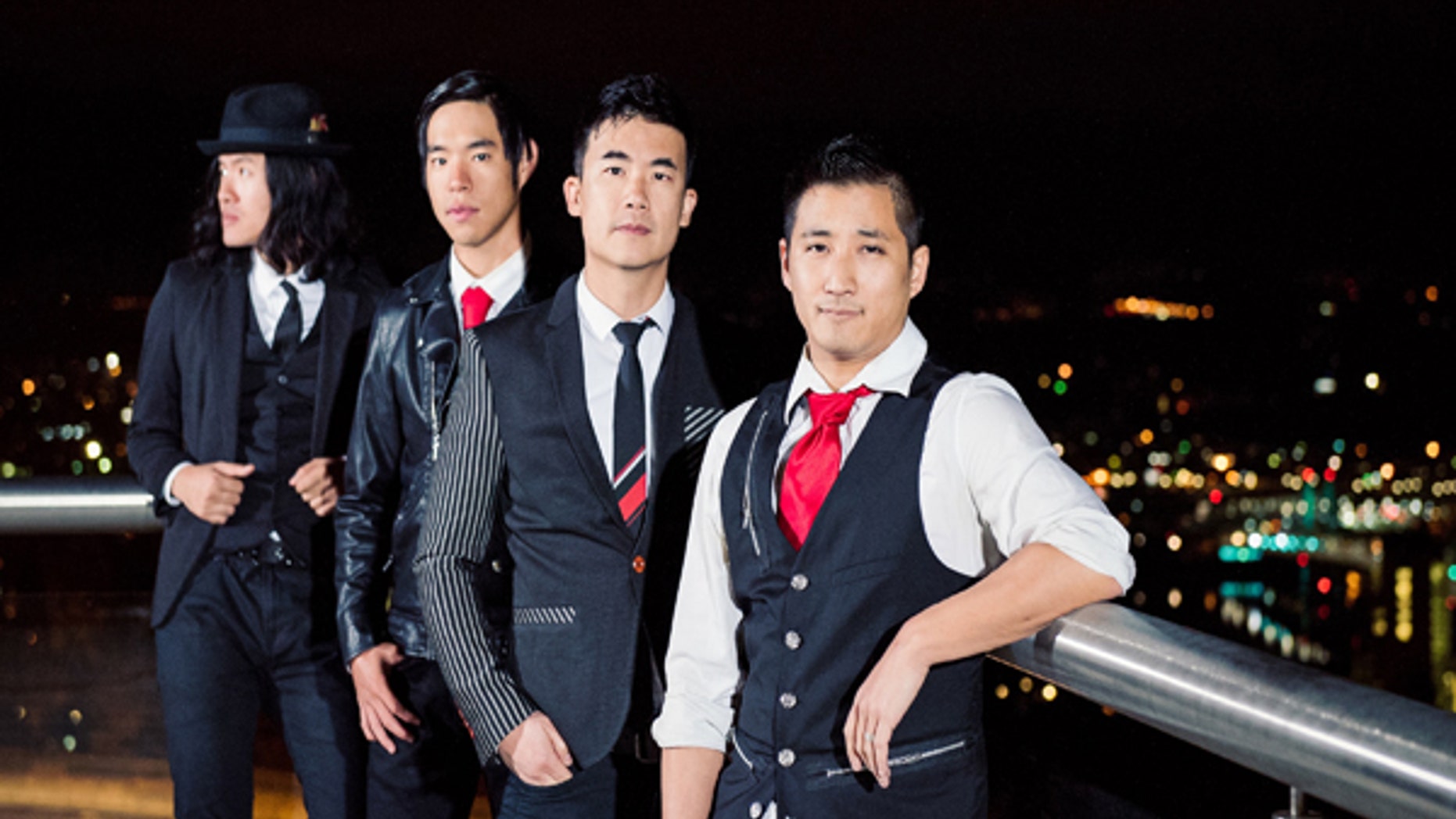 The legal battle over the name of an Asian-American rock band has reached the U.S. Supreme Court – and its outcome could impact an NFL team.
Simon Tam, a Portland-based rocker, has been battling to trademark the name of his Asian-American rock band called The Slants. The U.S. Patent and Trademark Office rejected his trademark application after claiming Slants is a derogatory term.
"I named the band the Slants because it represented our perspective—or slant—on life as people of color," Simon Tam, 35, bass guitar player and founding member of the Slants, said in an interview with FoxNews.com. "It was a deliberate act of claiming an identity as well as a nod to Asian-American activists who had been using the term for decades. It was a way to address a false stereotype and to destigmatize the slur."
Tam said he chose to associate "slanted" with something positive.
"We wanted it to become something to be proud of instead," he said.
Tam tried to trademark the name in 2011.
"I was surprised at the denial because we have never received a single formal complaint from Asian Americans who thought our name to be disparaging," the musician and activist said. "Instead, we had overwhelming support from our community through Asian American press, cultural festivals, social justice organizations, and individuals who celebrated our work. The Trademark Office believed our name was disparaging because they said the 'likely meaning' had to be taken into context."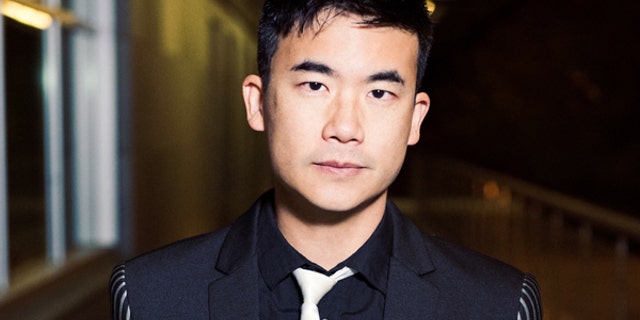 The case could have widespread legal implications because its outcome could impact the name of the Washington Redskins, which has also been fighting to trademark its name. The trademark office in 2014 voted to cancel the six trademarks of the football team because some Native Americans said the name was offensive.
"I've spent almost 8 years in court – almost a quarter of my life – so that I could fight for marginalized communities to have their voices protected," Tam said. "Voices that are often silenced in fear of a football team regaining their trademark registrations. Our obsession to punish villainous characters should not justify the collateral damage that the undeserved experience."
Tam and the Slants fought the Trademark office's ruling in a court of law in 2013, which ruled in their favor. But the federal government appealed the case and on Wednesday, the Supreme Court heard arguments from both sides.
Justice Elena Kagen commented during the hearing, saying that government programs should not make decisions based on viewpoints.
"The point is that I can say good things about something, but I can't say bad things about something," she said according to billboard.com. "And I would have thought that that was a fairly classic case of viewpoint discrimination."
Associate Justice Stephen Breyer noted that the Slants could still use the name without a trademark.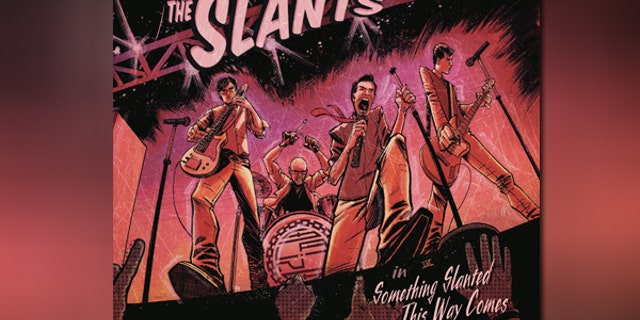 "This is not a general expression program," Breyer said. "It stops nobody from saying anything."
An amicus brief was also filed by advocacy group, the Becket Fund, in support of Tam and his band mates.
"The Solicitor General's office believes in their case but they are clearly wrong," Hannah Smith, senior counsel for the Becket Fund, told FoxNews.com. "Mr. Tam should be able to use this phrase because the government should not be able to determine what free speech is."
The case is similar to one that played out in 2008 when a Jewish-owned clothing company was denied a trademark on its brand's name, "Heeb," according to the Washington Post. Opponents of the company cited a part of the Trademark law that allows a cancellation or rejection of a trademarked name that "consists of or comprises immoral or scandalous matter; or matter which may disparage … persons, living or dead, institutions, beliefs, or national symbols, or bring them into contempt, or disrepute."
The Supreme Court has not ruled on the Slant case, but Tam said he is hopeful of the outcome.
"I'm confident that the Supreme Court will stand by the Court of Appeals for the Federal Circuit's decision in finding viewpoint discrimination through trademark registration unconstitutional," he said.  "This process all started with the government denying me rights based on my race. Even in court, the government agreed that our racial identities provided the context for 'The Slants' to be a racial slur rather than any other possible definition for the word."