As lawmakers visit Texas tent city, first group of migrant girls arrives
TORNILLO, Texas – A tent shelter housing migrant children who unlawfully crossed the border now has seven girls, lawmakers learned on Saturday.
Texas Democratic Reps. Beto O'Rourke and Joaquin Castro were among a group of lawmakers who toured the site, which holds over 200 minors. They say the girls, ages 13-17, arrived this morning.
Of the total group of children, most were unaccompanied immigrant minors. Twenty-three were being separated from parents being detained for illegally crossing into the U.S., O'Rourke said.
"Their disposition seem to be sadder because they just got here. I asked how long some of them have been in detention. One of them said 46 days. Another said 45 days," said Castro.
The girls will be kept in separate quarters from the boys. Many of the children come from Central American countries like El Salvador and Guatemala. O'Rourke and Castro confirm the children are well taken care of, but insist they shouldn't be kept in these facilities in the first place.
"The fact that they're out here in the 105-degree weather in the desert is a symptom, I think, of a moral failing on behalf of the United States government," said Castro.
"We were able to meet kids who've been separated from their parents, who arrived here to the U.S.-Mexico border from Guatemala. Their parents have already been deported to Guatemala. They're here in this country without their parents," said O'Rourke.
President Trump's zero-tolerance policy on immigrants crossing into the U.S. illegally has whipped up a public outcry from Republicans and Democrats.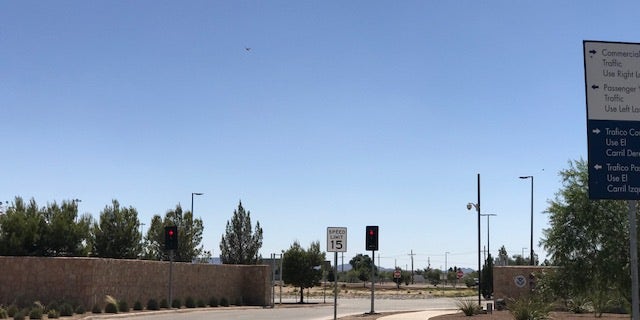 "Our trip out here generated more questions than answers. … If we're going to be serious about immigration policy, it's got to be bipartisan, No. 1, and it's got to be about facts and data on the ground," said Rep. Brian Fitzpatrick (R-Pa.).
On Thursday, GOP leaders abruptly pulled a compromise immigration bill from consideration, saying a vote on an updated bill would take place next week instead.
Though the president has signed an executive order stopping family separations, which have been at the core of the most recent controversy over U.S, border policy, federal officials haven't outlined how nearly 2,000 children are to be reunited with their parents. O'Rourke and Castro called on the government to formulate a plan.
"The federal agencies in charge of this whole process need to provide Congress a complete list of each of the children with all their information and their parents' information so that we can go back and audit and make sure they're being reunited with their parents," said Castro.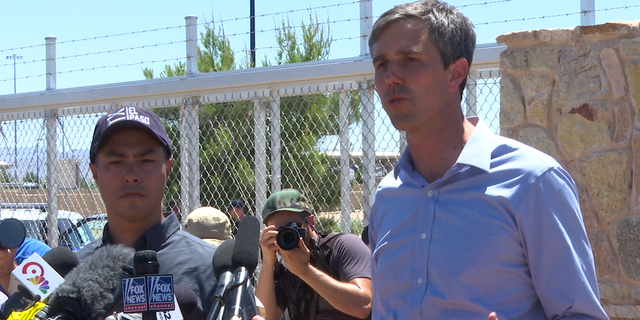 Also on the Saturday visit to Tornillo were Reps. Stephanie Murphy (D-Fla.) and Kathleen Rice (D-N.Y.), and Sen. Tom Udall (D-N.M.)