Arrests, shootings reported during San Francisco World Series celebrations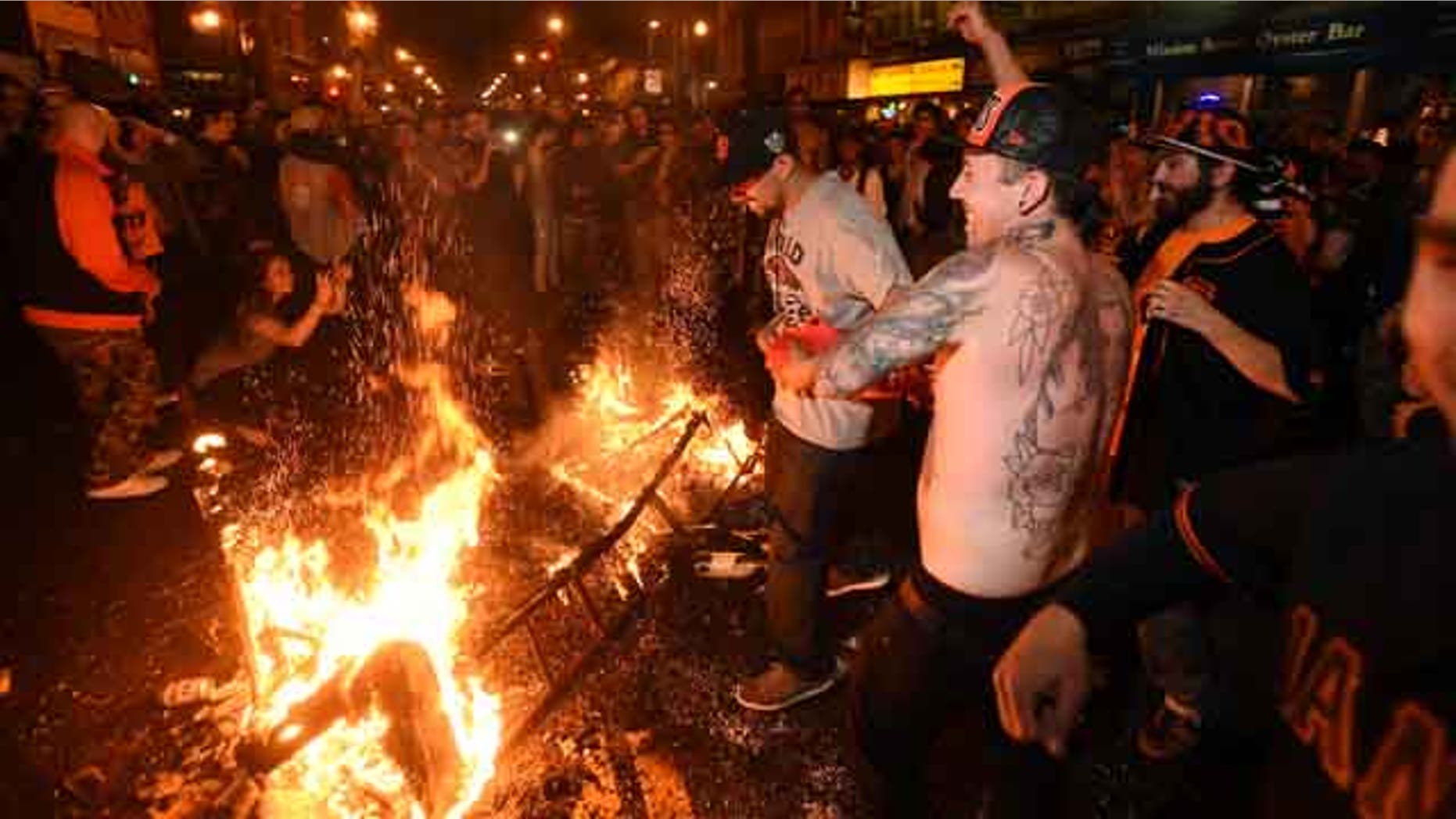 Arrests and at least two shootings were reported late Wednesday as San Francisco Giants fans celebrated their team's World Series victory over the Kansas City Royals by taking to the city streets.
KTVU reported that one person walked into a hospital suffering from a gunshot wound sustained in the Mission District. Earlier, San Francisco police reported that another person had been shot in the in the same area of the city. Neither injury was believed to be life-threatening. Police said the suspect in the earlier shooting was at large and no description was immediately available.
San Francisco Police spokesman Gordon Shyy told the Associated Press that a third person had been injured in a stabbing and a handful of arrests had been made. However, Shyy said he had no details on the stabbing and did not release an exact number of arrests.
KTVU reported that police officers in riot gear were seen patrolling the Mission District and that bottles had been thrown at officers in some locations. Some fans set off firecrackers and lit small bonfires in intersections using debris. The station also reported that at one point, fans surrounded two city buses, with some jumping off them into the crowd.
San Francisco residents Sarah Williamson, 29, and Chloe Carpenter, 24, told KTVU that they thought the Mission District celebrations seemed slightly tamer than those that came after previous Giants triumphs in 2010 and 2012. In all three instances, the Giants clinched the World Series on the road.
Heavy celebrations were also reported around the Civic Center area of the city, where hundreds had gathered to watch the broadcast of Game 7 on a giant screen. Most of the city's bus services were suspended due to safety concerns about the large number of people in the streets. Vehicle traffic was rerouted in some parts of the city, with police trying to keep celebrating fans out of roads.
There was no immediate damage assessment, and police said that the majority of the celebrations had been peaceful.
The Associated Press contributed to this report.