Arrest records show more teens smuggling immigrants into U.S.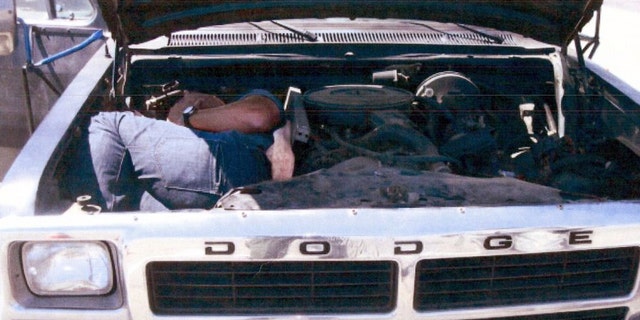 El Paso, Texas – More South Texas teens than ever are getting themselves in big trouble by illegally smuggling immigrants at the U.S. border.
Arrest records from Hidalgo County show 11 teens were arrested this year on human smuggling charges. Five of those arrests are teen girls -- that's more than double the total number of teen girls arrested from 2011 to 2015.
One of the teens arrested this year, twice, is 17-year-old Brittany Lizeth Roque.
According to a police affidavit, an officer pulled her over back in August when she was spotted driving too close to another vehicle without her seatbelt. The officer discovered she didn't have a driver's license, observed five passengers in the car with her and notified border patrol. Roque admitted she had just picked up the men nearby and was being paid $250 per person to smuggle them into the U.S.
La Joya Independent School District Police Chief Raul Gonzalez told FoxNews.com many of these kids do it because they come from low income families and need the money. The school district, just south of Hidalgo County in Brownsville, has about 29,000 students.
"Some of them may feel their backs against the walls and desperate times call for desperate measures," he said.
"They're good kids and unfortunately because of their circumstances they look at their options and they feel this may be something that can help out financially," he said, noting how exposed they are to danger.
He said one good thing is that, once in custody, these kids become an important source of information.
"There's a saying that says that kids and drunks always tell the truth," he said. "Kids tell us."
In addition to teens, more young adults under 25 are getting involved in this illegal activity, Hidalgo County records show. In 2011, just one person under 25 was arrested for human smuggling --- two years later, the number increased to nearly 50 and has remained around 30 arrests per year since.
In the State of Texas, anyone who's above the age of 10 is considered responsible for their own actions, so even minors are charged.
"I've driven to county jail many young adults who were emotional and crying and regretting their actions but at that point it's too late," said Hidalgo County Sheriff's Sergeant J.P. Rodriguez.
"And you feel for some of these kids you know. I'm a father myself and we don't want to see our youth destroy their future," he added.