Arrest made in shooting outside NYC Hells Angels clubhouse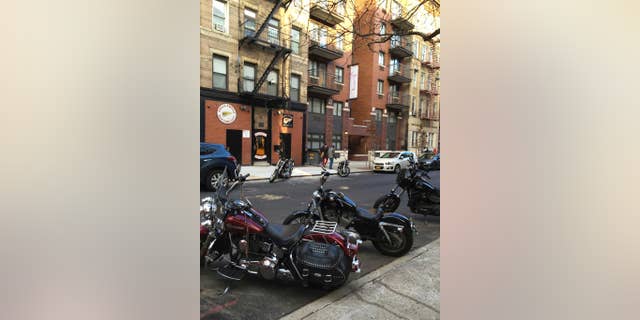 NEW YORK – New York City police say they've made an arrest in connection with a shooting over a parking spot outside a Hell's Angels clubhouse in Manhattan.
Authorities say a brawl erupted Dec. 11 after 25-year-old David Martinez moved an orange traffic cone used to hold a parking spot outside the biker club's headquarters. Martinez survived a gunshot wound to the stomach.
Police said Wednesday 52-year-old Anthony Iovenitti of Kingston, New York, has been arrested. There was no immediate information on an attorney who could comment on his behalf.
A lawyer for the motorcycle club has not responded to a comment request.