Arrest Made in New York Pharmacy Murders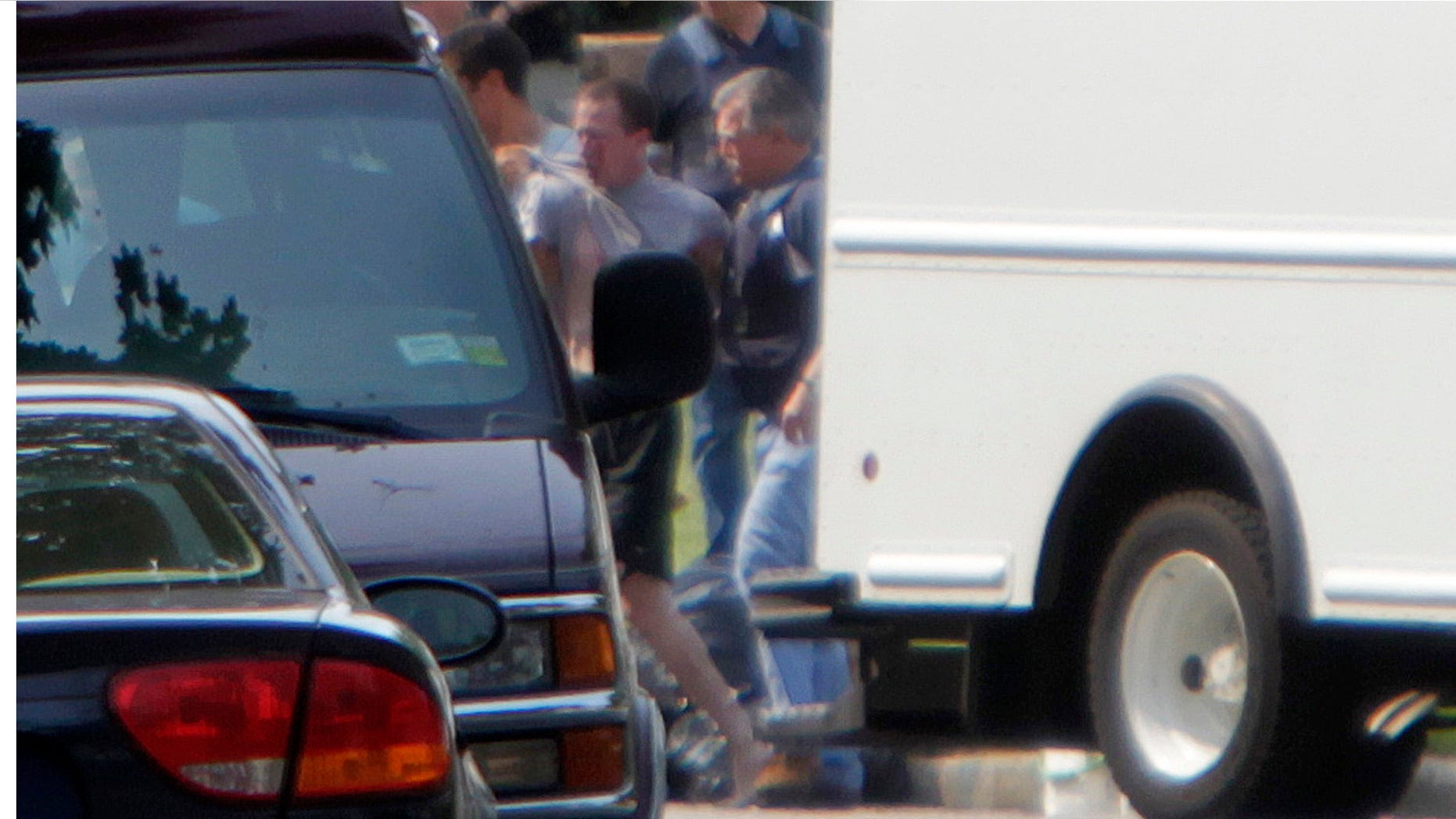 The man suspected of gunning down four people in a pharmacy on New York's Long Island has been arrested, Fox News has confirmed.
David Laffer, 33, was arrested at about 10 a.m. at his Medford home Wednesday morning and was identified in a police lineup by the husband of one of the victims, the New York Post reports.
The arrest came just days after police released surveillance footage showing images of the suspect entering and exiting the pharmacy.
Laffer reportedly has a military background and no prior criminal record. Police also arrested Laffer's wife Melinda, 29, from the same home.
About 30 to 40 officers converged on the Medford home and brought out Laffer, who resembled surveillance photos of the suspected killer, said Peter Spano, who was working on the lawn next door.
Witnesses told the Post that Laffer was "distraught" as he was led out of the house.
James Manzella, the fiance of shooting victim Jamie Taccetta, was the only person to see the shooter leave the store. On Wednesday, Manzella identified Laffer as the gunman during a police lineup, the Post reported.
Cops said that he allegedly had worn a fake beard as a disguise. A neighbor told the Post that she saw him on Tuesday night cleaning up his lawn and reportedly spoke to his mother who said, "Can you believe something like this happened in Medford? We can't go out at night."
Steve Levy, a Suffolk County Executive, praised the police department for "swiftly and safely" bringing the suspect into custody.
Click here to read more about Laffer's arrest in the New York Post
The Associated Press contributed to this report.