Armed guest shot, falls from garage at Foxwoods Resort Casino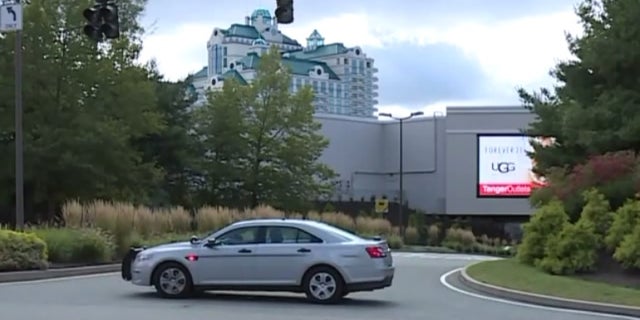 A person with an outstanding arrest warrant is dead following an officer-involved shooting at Foxwoods Casino Tuesday, State Police Trooper Kelly Grant confirmed.
"The assailant was a patron of Foxwoods with an outstanding arrest warrant," Trooper Grant said. "The Mashantucket Pequot Tribal Police confronted the assailant on the 4th floor of the parking garage. The assailant produced a weapon, and shots were fired."
The person fell from the 4th floor of the parking garage and died. State police said it is unclear at this time whether they died from a gunshot or from the fall.
No one else was injured, police said. Police did not say what the person had an arrest warrant for.
The incident happened in the garage of the Fox Tower around noon. That area was closed to the public through most of the evening, but has since reopened along with the rest of the casino, resort and outlets.
Foxwoods Casino released a statement Tuesday afternoon:
"This morning, there was an isolated incident on property in the Fox Tower Garage that was quickly contained by the Mashanucket Pequot Tribal Police; an investigating remains open with the State Police. The safety and well-being of our guests and employees remains Foxwoods' top priority, and there is no current threat to anyone on the premises. All incoming and outgoing traffic from the Fox Tower Garage is presently restricted, but the rest of the property remains open and accessible to guests. We will update the public when the garage re-opens."