Arkansas police shooting: Suspect in custody after 3 dead, including officer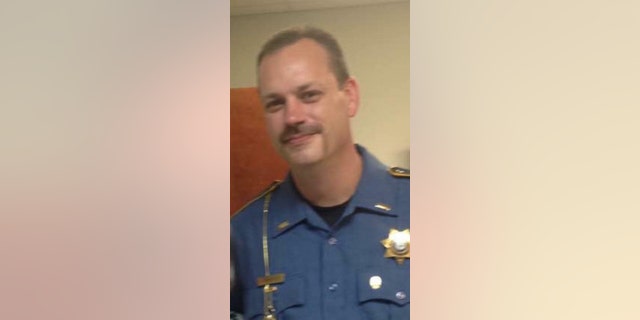 A standoff in Arkansas came to an end Thursday with the arrest of a suspect after a sheriff's deputy was shot dead during a traffic stop and two women were found dead outside a house.
"This has been a sad day for law enforcement across this state," Arkansas State Police spokesman Bill Sadler told reporters.
Sadler said James Bowden, 32, surrender to authorities around 2:40 p.m., a half hour after he allowed a female hostage to leave the home where he was held up for several hours.
Authorities are not yet able to identify the bodies of the two women found outside the home, according to Sadler.
The incident began early Thursday in the Dardanelle-Chickalah area of Yell County, located about 60 miles northwest of Little Rock.
The deputy killed in the shooting has been identified by Arkansas State Police as Lieutenant Kevin C. Mainhart, 46, of the Yell County Sheriff's Office.
Mainhart had served the citizens of Yell County as a law enforcement officer for five years and previously retired from the West Memphis Police Department following a career of more than 20 years, according to Arkansas State Police.
Officials said Mainhart made a traffic stop around 7:15 a.m. after identifying a vehicle believed to be associated with a disturbance call nearby. A short time later, police said a driver passing the scene notified local law enforcement that Mainhart had been shot.
TRENTON STANDOFF THAT HAS LEFT ONE DEAD ENTERS 2ND DAY
A vehicle carrying the Mainhart's body was escorted through Little Rock on Thursday.
"What happened today once again highlights the dangers that are facing law enforcement officers across this country," Sadler told reporters at an earlier briefing. "This deputy checked in for duty this morning not even realizing that this would be his last call."
The causes of death for the other two victims have not been released.
"Our hearts are saddened and we are in prayer for his family and officer who were his comrades that served and protect this county," Sadler added.
MASSACHUSETTS MAN ALLEGEDLY STOLE POLICE CRUISER AFTER FOOT CHASE
Arkansas State Police is assisting local law enforcement in the search. Authorities advised that people stay away from the area while the incident remains under invsetigation.
"Anytime a member of law enforcement falls in the line of duty, our hearts are broken," Arkansas Attorney General Leslie Rutledge said in a statement. "Today, the State of Arkansas mourns the loss of Yell County Sheriff's Deputy Lt. Kevin Mainhart. As an officer of the law, Lt. Mainhart began his day with one mission: to protect and serve the people of his community. While today will mark his end of watch, he never wavered in his steadfast commitment and responsibility to safeguard his neighbors from harm."
It was not immediately clear if the other two victims had any connection to the suspect. Police said they would release more details on Friday.
The Associated Press contributed to this report.