Arkansas Nativity scene ruled unconstitutional, even with disclaimer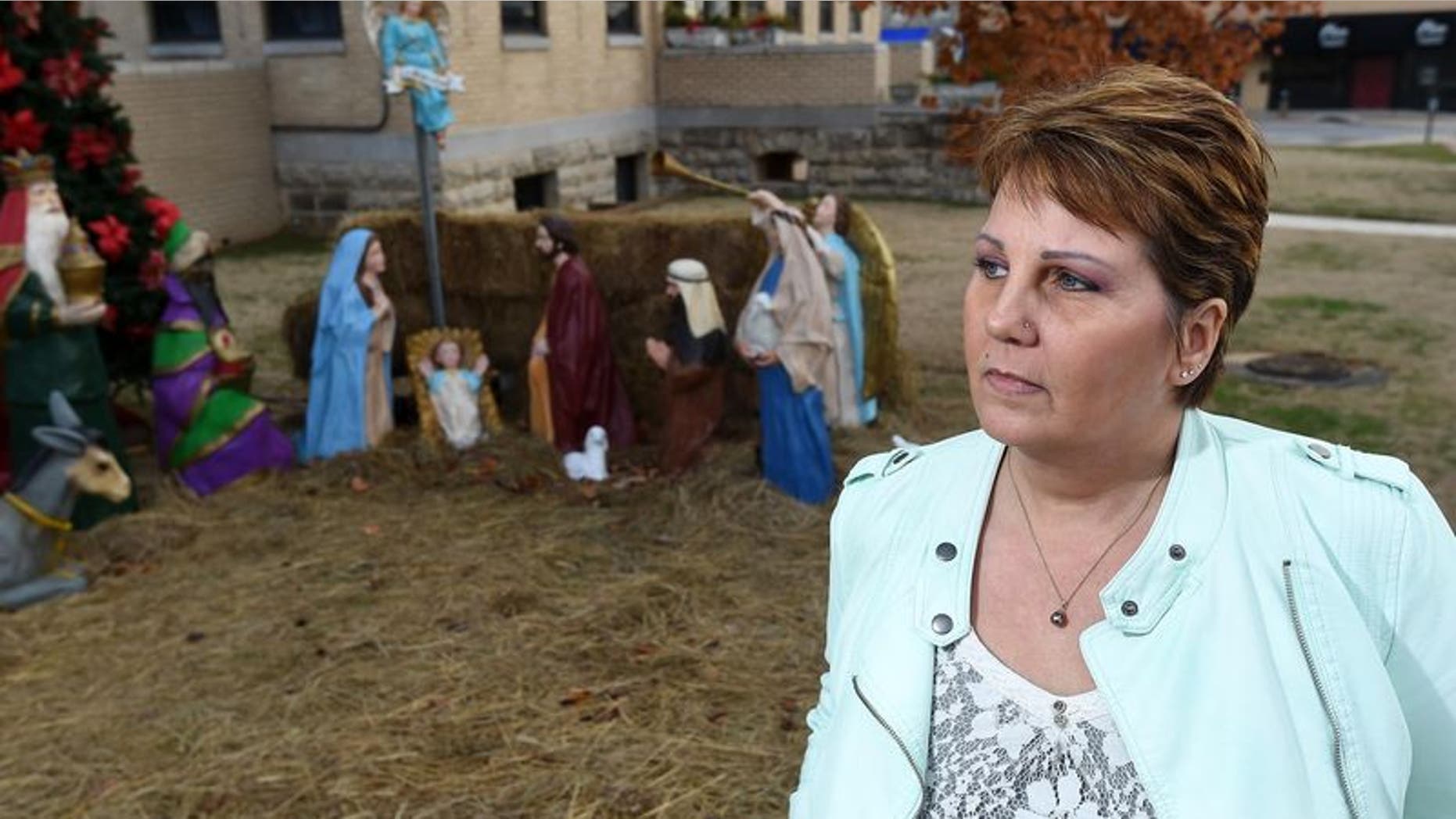 A federal judge ruled Thursday that Baxter County in north Arkansas violated the Constitution by displaying a Nativity scene on the courthouse lawn.
County officials had tried to calm anger last year by approving a disclaimer to be posted near the display. Part of the message read, "Let these festive lights and times remind us that we are keepers of the flame of liberty and our legacy of freedom. Whatever your religion or beliefs, enjoy the holidays."
U.S. District Judge Timothy Brooks issued the ruling in a lawsuit brought by the American Humanist Association and Baxter County resident Dessa Blackthorn.
Blackthorn and the association filed the lawsuit last year saying the county should not allow a Nativity scene at the courthouse every December while denying requests for other displays on the property. The lawsuit claims County Judge Mickey Pendergrass denied requests for a "Happy Winter Solstice" banner and a menorah outside the courthouse.
Brooks ruled that Pendergrass and the county must either stop placing any religious seasonal displays on the courthouse property or create a public forum allowing all religions and viewpoints including non-religion to erect displays.
"The inference as to whether a government action has a `predominantly religious purpose' can be made as a matter of `commonsense' from `openly available data,"' Brooks wrote in the ruling.
He dismissed the complaint against Pendergrass in his personal capacity.
He also awarded damages of $1 to the complainants, which was the amount Baxter County charged the Mountain Home Chamber of Commerce to rent the northwest corner of the courthouse lawn. The Chamber then allowed a private citizen to place the Nativity scene on the property.
According to court records, the lease agreement was made after Blackthorn threatened to file a lawsuit if the county allowed the Nativity scene while continuing to deny other holiday displays.
Pendergrass said through an assistant Thursday that he wanted to review the court ruling before commenting on the county's plans moving forward.
The American Humanist Association issued a news release Thursday calling the ruling a victory for the First Amendment.
"Nativity scenes are only appropriate for private property," Roy Speckhardt, executive director of the American Humanist Association, wrote in the release. "When the government allows a holiday display that represents just one faith, it implies endorsement of that faith, excluding all others, regardless of what they believe."
Brooks wrote in his order that Blackthorn and the association could also file to recover court costs and attorney fees and set a deadline of 14 days for that motion.
The Associated Press contributed to this report.