Arkansas man charged with killing baby, hiding body in closet for weeks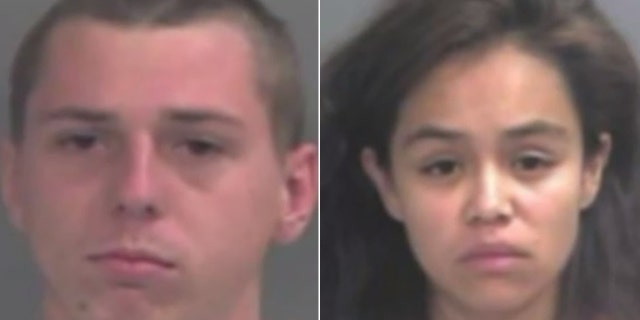 An Arkansas man is accused of killing his girlfriend's infant son and storing the dead body in a plastic container inside the bedroom closet for two weeks, according to police.
Tyler Hobbs, 21, was charged Tuesday with first degree murder and abuse of a corpse after he said he choked and shook the 1-year-old boy on Oct. 15 after the boy refused to calm down.
According to Fayetteville Police, Hobbs blacked out during the incident and when he "came to" saw the child was not breathing. Hobbs told police he attempted to revive the child but was unsuccessful.
FLORIDA ICE CREAM MAN, 66, ACCUSED OF SEXUALLY ASSAULTING 7-YEAR-OLD GIRL
Hobbs told police he "got scared" and put the boy's body inside a plastic container. He then covered the container with blankets and placed it inside the bedroom closet, police said.
According to KFSM, Hobbs told the boy's mother Maria Giron-Molina, 21, that the boy fell at the park and died. She told investigators she was afraid of calling police because she didn't want her other children taken away.
Police said the baby's body also showed signs of bruising on his face, KFSM reported.
Hobbs told police he was under the influence of marijuana during the incident.
Giron-Molina was also charged with abuse of a corpse. Both have hearings set for December 4.