Arizona trooper shot while responding to car crash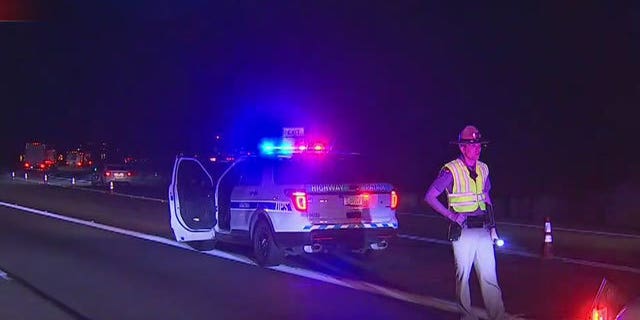 NEWYou can now listen to Fox News articles!
An Arizona Department of Public Safety trooper is expected to be OK after he was shot while responding to a rollover crash near Tonopah.
DPS says the trooper responded to reports of a vehicle rollover at the scene and became involved in an altercation with an unknown suspect. Both the trooper and suspect were shot. After the shooting, a civilian got on the trooper's radio to report he had been shot.
POLICE NATIONWIDE MORE WARY ABOUT USING FORCE, SURVEY FINDS
A woman was also reportedly injured, possibly as a result of the rollover.
Thanks for the thoughts and prayers this morning for our Trooper that was shot. Looks like he will be okay after some recovery @Arizona_DPS

— Col. Frank Milstead (@frank_milstead) January 12, 2017
The suspect was taken into custody at the scene and his condition is unknown.

The trooper was airlifted to a nearby hospital and is believed to have non-life threatening injuries.