Arizona Sheriff Launches Immigration Sweep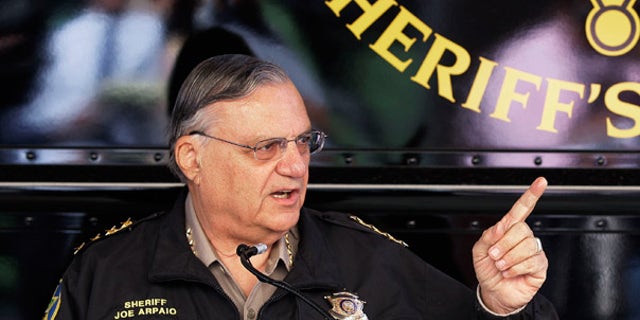 PHOENIX -- The Maricopa County Sheriff's Office launched its 16th crime and immigration sweep in a stretch of desert in the southwestern portion of the county.
Sheriff Joe Arpaio says the one-day sweep was prompted by reports of many drug and immigrant smugglers moving through the Vekol Valley.
By late Thursday night, sheriff's deputies say 11 arrests had been made including seven people being investigated for human smuggling. The other arrests were for outstanding warrants and traffic violations.
Since early 2008, Arpaio has launched patrols that seek out traffic violators and arrest other offenders, such as people accused of human smuggling.
Critics say officers racially profile Latinos in the patrols. Arpaio denies the allegations, saying people pulled over in the sweeps are approached because deputies have probable cause to believe they committed crimes.