Arizona McDonalds employees locked in freezer after early morning robbery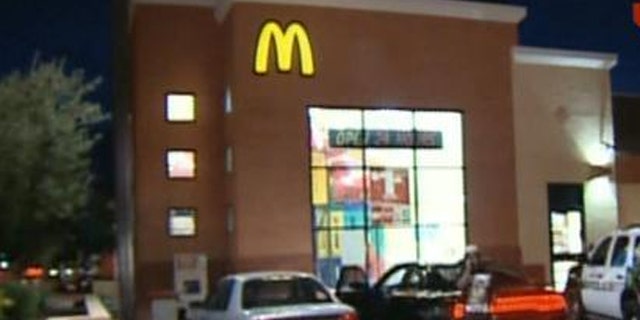 NEWYou can now listen to Fox News articles!
Police say three armed suspects robbed a Tempe, Ariz., McDonalds early Thursday morning.
The suspects reportedly held employees in the restaurant at gunpoint, forced a manager to open a safe and took an unknown amount of money. Afterward, the suspects locked the employees in a freezer and ran out.
"They came in with guns, a very brazen attack on this business," said Sgt. Mike Pooley of the Tempe Police Department, told AZFamily.com.
No customers were at the restaurant during the robbery.
Officers are looking for two black males, all wearing black and about 6 feet tall, and a black female wearing a top and black shorts. All three suspects are armed with handguns.
The restaurant is closed while officers continue investigating.
Click for more from AZFamily.com
The Associated Press contributed to this report