Arizona man in the US illegally shot limo driver, prosecutors say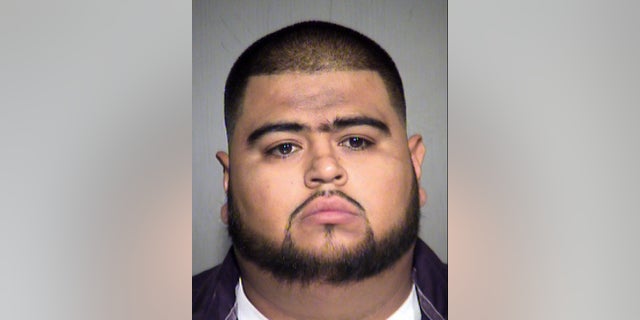 A man in the U.S. illegally -- with a string of shootings to his name -- was arrested in a weekend shooting that wounded a limousine driver in west Phoenix, prosecutors said.
Zhair Zamora-Sepulveda, 29, and his girlfriend hired a limo for the night Saturday. Zamora-Sepulveda balked at paying the driver for services that went beyond the original contract, police said.
Once they arrived at the home of Zamora-Sepulveda's girlfriend early Sunday, the man then went into the house and came out with a handgun, police said. He allegedly fired numerous rounds, hitting the 43-year-old driver twice in the legs.
ILLEGAL IMMIGRANT IN CONNECTICUT GRANTED 2-YEAR STAY OF DEPORTATION TO GUATEMALA
"The suspect fired multiple rounds in a downward direction toward the victim," Sgt. Alan Pfohl with Phoenix police told AZ Family.
Zamora-Sepulveda still had the gun in his hands when officers arrived, police said.
ILLEGAL IMMIGRANT DEPORTED 15 TIMES ARRESTED IN HIT-RUN CRASH THAT HURT 6-YEAR-OLD BOY
Zamora-Sepulveda "is a previously deported felon and illegally in the United States," according to a probable cause statement obtained by KTVK. He was deported and was given probation following a 2009 misconduct with weapons charge, AZ Central reported.
He also admitted that he shot someone in the stomach in February 2013, court documents showed without providing further details.
Zamora-Sepulveda is currently jailed on $100,000 bond on suspicion of aggravated assault and misconduct involving weapons, Phoenix police said.
He didn't have an attorney at his initial court appearance Monday.
The Associated Press contributed to this report.