Arizona killer identified, may have murdered up to 6 people, police say
NEWYou can now listen to Fox News articles!
Police on Monday identified the man suspected to be behind a killing spree in the Phoenix area, hours after they said he killed himself in a hotel room as officers closed in.
Officials also said the killer, identified as Dwight Lamon Jones, 56, may have murdered as many as six people over five days — including a man and a woman whose bodies were found Monday morning.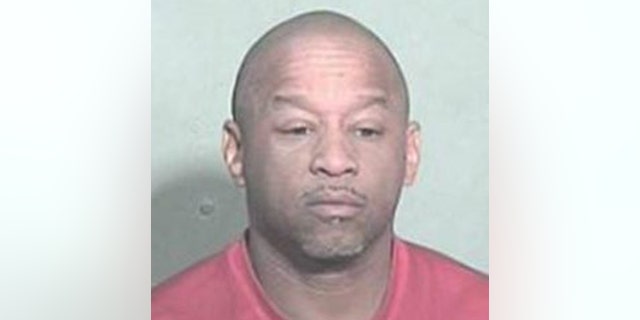 Investigators previously tied him to the murders of four professionals, including a prominent forensic psychiatrist involved in the JonBenet Ramsey murder investigation.
The murders took place in Phoenix, Scottsdale and Fountain Hills, according to police.
Police spent a day and a half tracking Jones down, and traced him to the Extended Stay Hotel on North 69th Street in Scottsdale earlier Monday. Authorities heard several shots fired inside a hotel room as officers closed in. Police said they did not fire any shots.
Jones' wife, Connie, said in a statement to KPNX that she's "deeply saddened by the tragedy caused by my ex-husband," who she described as a "very emotionally disturbed person." She added she had been scared for her safety throughout the last nine years.

The first victim, who was killed Thursday, was identified by authorities as Steven Pitt, a forensic psychiatrist who worked on the Ramsey probe. A decade later, he helped Phoenix police in the "Baseline Killer" investigation as they sought a man who was later convicted of killing nine people.
Pitt had testified against Jones in court, records showed. Witnesses reported hearing a loud argument and gunfire outside Pitt's office.
Two other victims, fatally shot at a law office on Friday, were paralegals at a law firm that practices divorce, child support and family law, according to its website. Officials identified them as Veleria Sharp, 48, and Laura Anderson, 49.
Police believe their murders were related to Pitt's shooting but were working to determine how the three victims were connected.
Marshall Levine, a 72-year-old hypnotherapist and life coach, was identified as the fourth victim. Police said he was killed on Friday, and found dead in an office building on Saturday morning.
Fox News' Katherine Lam and The Associated Press contributed to this report.