Arizona homeless man put dead man's head in bucket 'to be preserved,' police say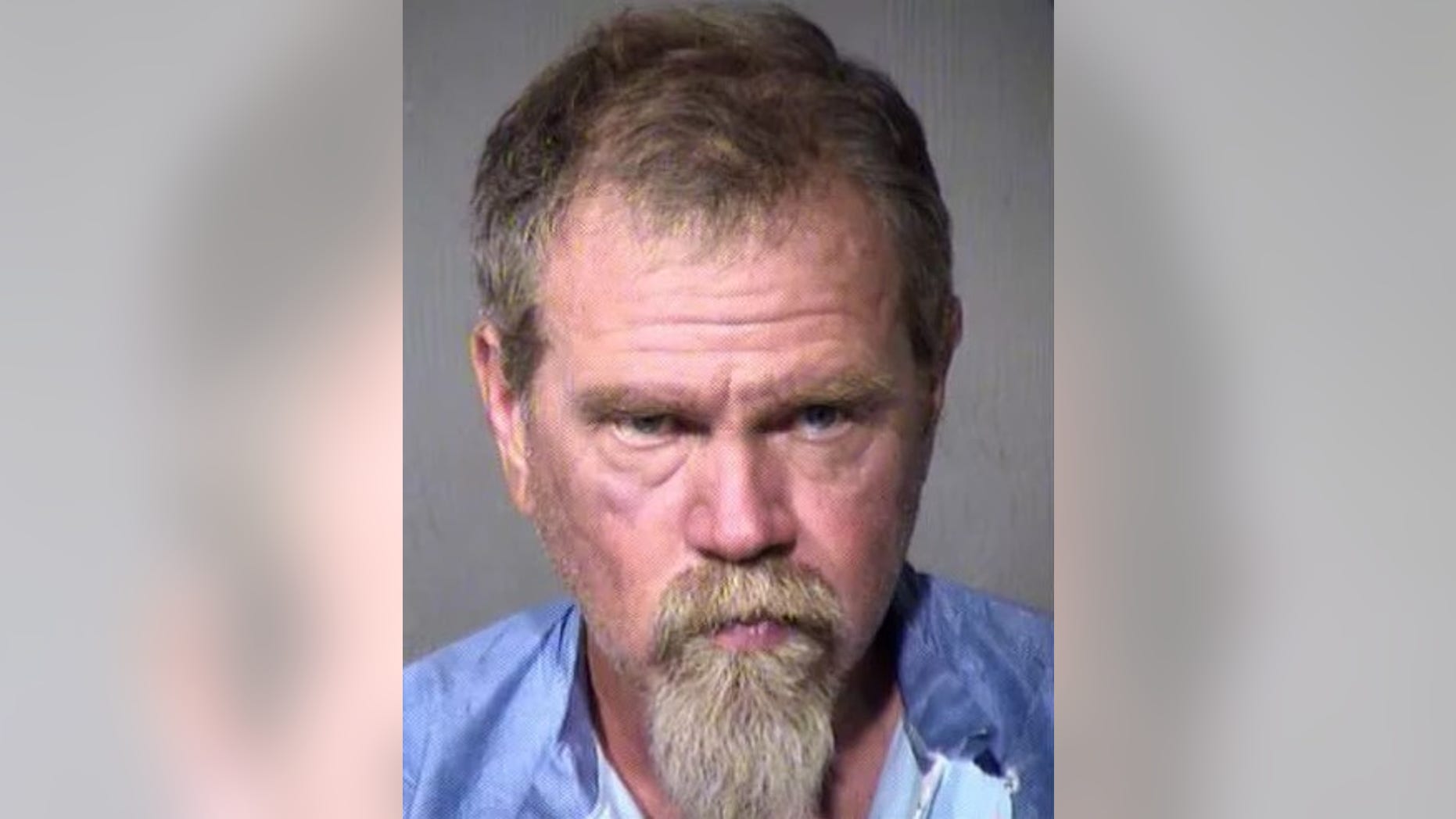 A homeless man living at a campsite in the Arizona desert has been charged after authorities claimed he moved a deceased man's body and put his head in a bucket for preservation.
Matthew David Hall, 51, was arrested after he allegedly moved 73-year-old Daniel Lucas's body in a desert area in Maricopa County 90 miles west of Phoenix, The Arizona Republic reported, citing court documents.
Authorities were investigating Lucas' disappearance, as he reportedly had been missing since early 2017.
SHOCKING VIDEO: GUTTED FISH REVEALS TRASH, BOTTLE CAPS, LIGHTER
Upon searching the campground where Lucas' camper was parked on Jan. 13, officials, according to court records, "discovered an odor associated with decomposition," and "The floor of the vehicle was covered in a liquid which deputies associated with the decomposition of human remains."
Hall told authorities he discovered Lucas' remains in the camper months earlier. He said no one answered his knocking on the door, so he broke a window and found Lucas dead, with a gun in hand.
The 51-year-old said he allegedly took the gun from Lucas' body, grabbed a rifle from the vehicle, and removed Lucas' body from the truck, and, days later, put his head in a bucket near his campsite "in order for it to be preserved."
WHEN 'MAN BITES DOG': SUSPECT CHOMPS K-9, BUT THE K-9 CHOMPS RIGHT BACK
Lucas killed himself last summer inside the camper, the Maricopa County Sheriff's Office confirmed in a statement Tuesday.
Hall, after authorities discovered Lucas' head, was arrested on suspicion of first-degree burglary charges, in addition to abandoning and concealing body parts.
Bond for Hall, who deputies reportedly consider "mentally disturbed," was set at $5,000, and he's scheduled to appear in court Jan. 19.