Arizona girl found in storage box: Cousin stands trial on murder, abuse charges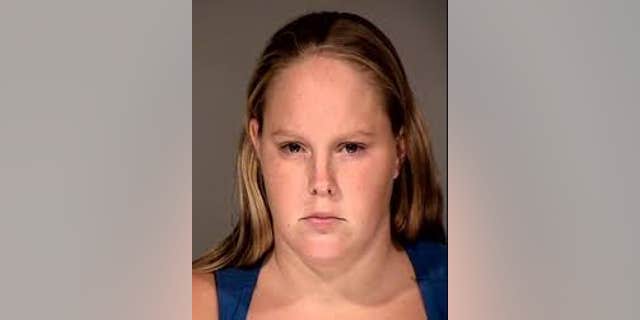 A trial is set to begin Monday for a woman in Arizona accused in the death of a 10-year-old girl found in a padlocked storage box.
Jury selection will begin in the case against Sammantha Lucille Rebecca Allen, 28, for the 2011 death of Ame Deal. Authorities say Allen and her husband, John Michael, forced Deal to get into the plastic box as punishment for having stolen a popsicle. The couple allegedly fell asleep before letting the girl out of the box and she subsequently died overnight.
Relatives at the house first claimed that she had hid during a game of hide and seek and wasn't discovered for six or seven hours.
Allen and Deal were cousins. The girl's mother had left the family after being abused and had moved to Kansas without her daughter.
DAD SENTENCED FOR ABUSE AFTER ARIZONA CHILD'S DEATH
Deal's death followed a series of abusive incidents, investigators have claimed. The girl allegedly was forced to eat dog feces and hot sauce and was forced into the storage box for separate incidents. She also was kicked in the face and beaten with a wooden paddle, the investigators said.
At the time of her death she was around 4 feet tall and weighed approximately 60 pounds, KPNX reported.
BOSTON DOCTORS KILLED: HORRIFIC SCENE EMERGES AT PENTHOUSE
The aunt who served as the girl's legal guardian and two other relatives are already in prison serving sentences for abusing Deal. Now prosecutors are seeking the death penalty against Allen and her husband.
The husband will be tried on child abuse and murder charges in a separate trial on August 7.
Both defendants have pleaded not guilty.
John Curry, one of Sammantha Allen's attorneys, and lawyer Gary Beren, who represents John Allen, didn't return calls from The Associated Press seeking comment. Prosecutors with the Maricopa County Attorney's Office declined comment.
The Associated Press contributed to this report.