Arizona family cashes checks for years after killing grandmother, storing body in home: police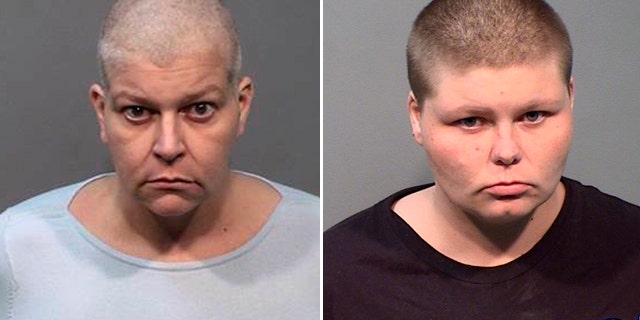 An Arizona mother and daughter were arrested Tuesday for allegedly killing the family's 77-year-old grandmother two years ago and continuing to cash monthly checks in her name, authorities said.
Tara Aven, 46, and Briar Aven, 24, were taken into custody after officers conducted a welfare check at Sandra Aven's home in Prescott, police said. A concerned neighbor told police he hadn't seen the 77-year-old in a long time and was worried about her.
TENNESSEE MAN ACCUSED OF MURDERING MOTHER ASKED CO-WORKERS TO HELP HIM WITH ALIBI, POLICE SAY
When police questioned Briar Aven, who lived next door to the elderly women with her mother, who is Sandra's daughter, she said her grandmother was "out of town and unavailable," police said.
Investigators found several inconsistencies in both women's stories and entered the home, where they found the body of a deceased person believed to be Sandra Aven, the Arizona Republic reported. The body has yet to be positively identified and there was no information on a cause of death.
While being interviewed by police, the mother and daughter allegedly confessed to killing Sandra Aven in late 2017 and cashing numerous monthly payment checks in her name since then, KNXV-TV of Phoenix reported.
CLICK HERE TO GET THE FOX NEWS APP
Police said the two women have been booked into the Yavapai County Jail on suspicion of fraud schemes and evidence tampering. Tara Aven is also accused of facilitation of first-degree murder. Police had previously said the case is being investigated as a homicide and the women are considered suspects.
The Associated Press contributed to this report.