Arizona day care worker fired over social media post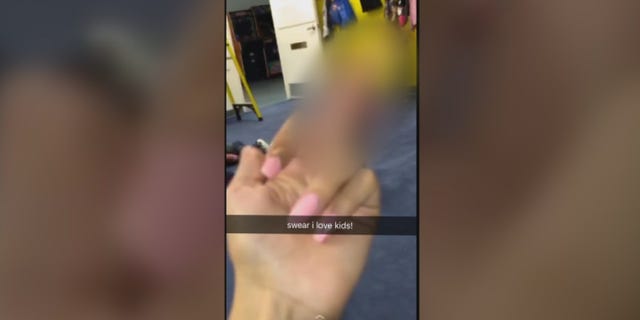 NEWYou can now listen to Fox News articles!
An Arizona day care worker was fired after posting a photo on social media in which she held up her middle finger in front of a child's face.
The photo, which appeared on Snapchat, included a caption that read, "swear i (sic) love kids!" Fox 19 reported.
The 19-year-old Mesa woman's photo was seen by at least one parent, who contacted the woman's employer, according to the station.
Dorothy Thornton, the owner of Kids Play, said she confronted the woman and she confessed.
"She was crying and saying she'd made a mistake," Thornton told the station.
"I had to let her go," said Thornton, who contacted the Mesa Police Department to investigate further accusations of neglect.
Snapchat is a mobile messaging app that is popular among teens and young adults. It allows users to send photos and videos that are deleted within seconds. In addition to Snaps, which last up to 10 seconds, users also can send Stories, which are Snaps that last for up to 24 hours.
While Snaps vanish from Snapchat's servers, there is nothing to stop users from capturing screenshots of Snaps on their phones.