Arizona cops get suspect description in priest killing; search intensifies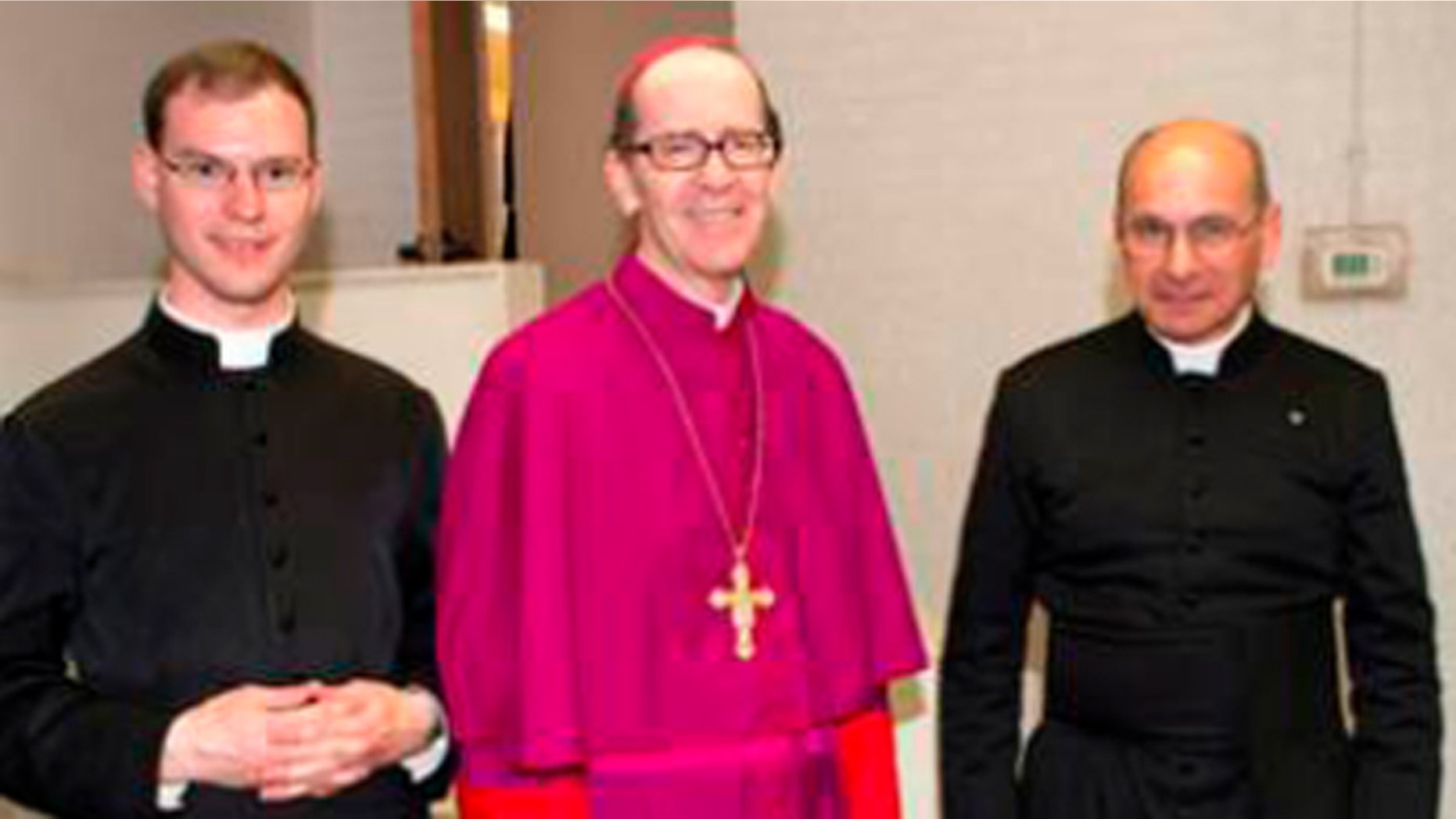 Police have released a brief description of the man suspected of entering a Roman Catholic church Wednesday night in downtown Phoenix and fatally shooting a priest and critically injuring another.
Phoenix police said Friday they are looking for a white male between the ages of 40 and 49 years old.
Sgt. Steve Martos says investigators obtained the description after interviewing the Rev. Joseph Terra, who is hospitalized in critical condition with unspecified wounds.
Parishioner Bill Haley visited Terra in the hospital and said the priest was in critical condition but able to talk.
"He said nothing evil about the person who did this, expressed no ill will," Haley recalled. "He expressed great concern about Father Walker, and I'm concerned about the cross he's going to have to carry now as a survivor of this ... He asked everyone to pray for him."
Walker, who died from his injuries, was a "young priest full of energy" who loved baseball and the outdoors and would learn the names of each new parishioner and would even visit some for dinners at their homes, Haley added.
"Father Terra is a pretty strong man. He's not afraid of anybody," Rev. Fred Adamson said.
Martos says police are still unsure if there was only one suspect involved.
Terra called 911 on Wednesday night to report a burglary. Responding officers found Terra and the Rev. Kenneth Walker severely injured. Walker later died at a hospital.
Police are offering a $1,000 reward for information leading to an arrest.
The Associated Press contributed to this report