Arias resumes testimony in murder trial, accuses boyfriend of having sexual desires for boys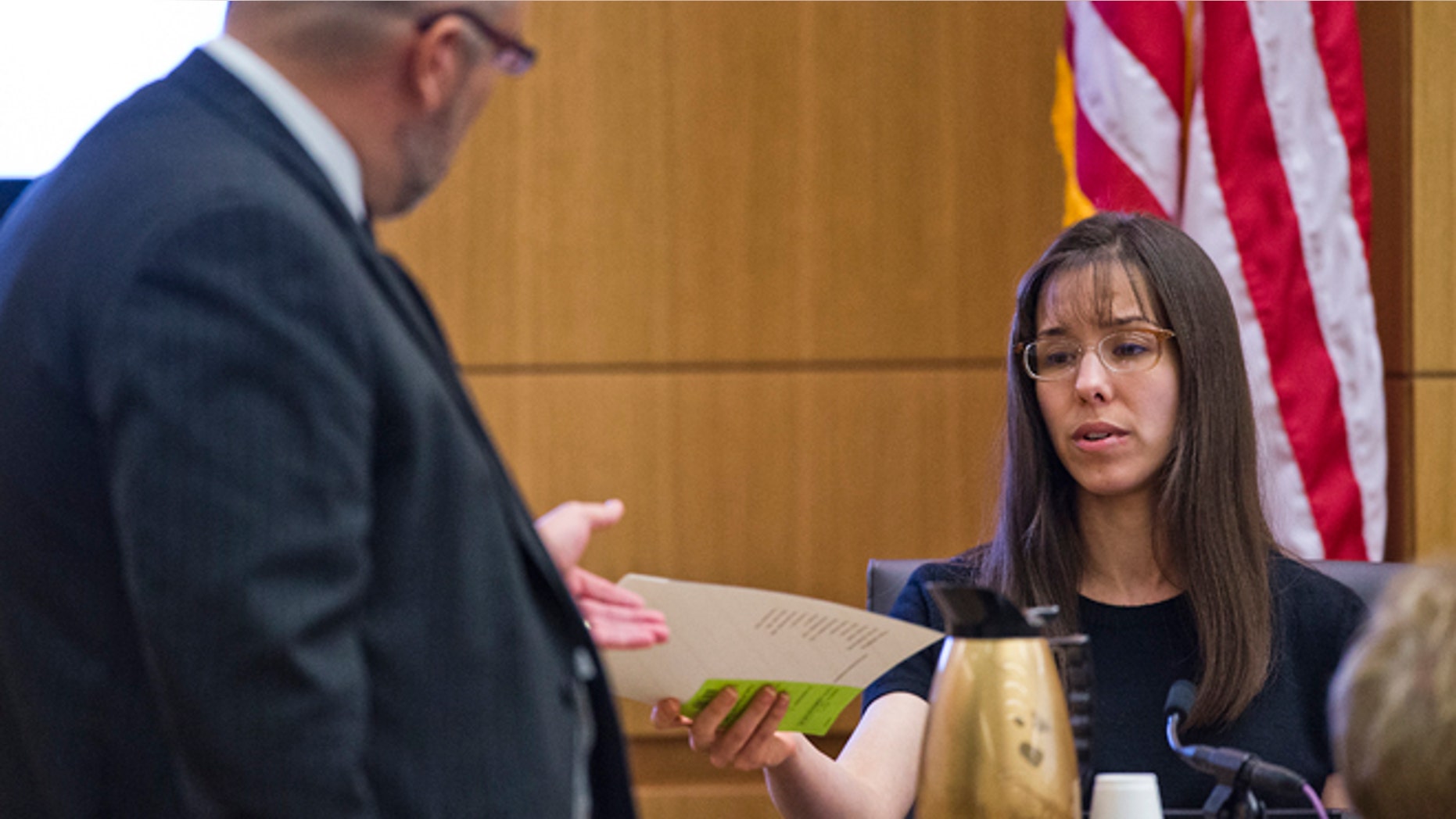 PHOENIX – Jodi Arias has resumed testimony in her Arizona death penalty case discussing her accusations that the victim had sexual desires for young boys.
The 32-year-old is charged in the June 2008 killing of her lover in his suburban Phoenix home. She says it was self-defense, but police say she planned the attack on Travis Alexander in a jealous rage. Arias initially told authorities she had nothing to do with Alexander's death, then blamed it on masked intruders before settling on self-defense.
Arias' attorney on Monday worked again to portray the victim as a sexual deviant. As questioning resumed Tuesday, Arias read from journal entries noting, without specifically citing, her concern for his deviancy.
Arias has been testifying for nearly two weeks. She is charged with first-degree murder.