AP PHOTOS: Irma brings floods to Florida, Georgia coast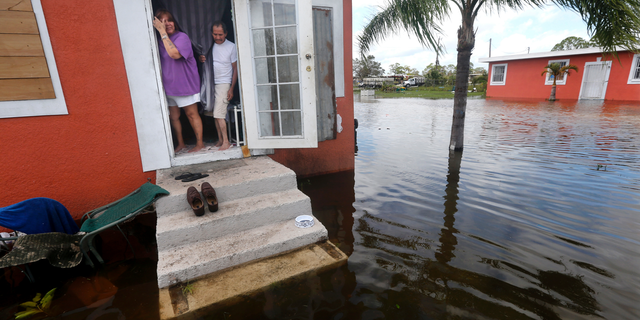 NEWYou can now listen to Fox News articles!
Despite being downgraded to a tropical storm, Irma still caused substantial damage Monday, as record flooding hit northeastern Florida.
Irma then continued its wrath north, crossing into Georgia with winds of 60 mph (97 kph) and producing storm surges along the Georgia and South Carolina coasts.
In South Florida, those who had sought shelter began to venture out and survey the damage.
Officials say about 6.5 million Floridians have been left without power, while more than 800,000 people in Georgia were also without electricity.
A tropical storm warning was issued for the first time ever in Atlanta, where hundreds of flights were canceled because of the storm.