Another Mud Day oozes into the books near Detroit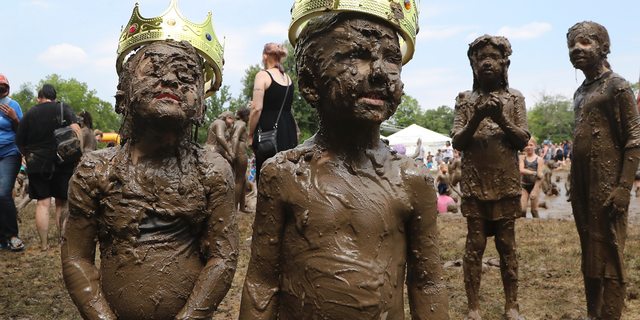 WESTLAND, Mich. – Made in the shade? It was more like made in the mud for hundreds of people at a Michigan park.
Scores of children — and some parents — participated in the 31st annual Wayne County Mud Day on Tuesday at Nankin Mills Park in Westland, west of Detroit. They sloshed and slid around in a shallow "pool" of mud and engaged in various races and a limbo line.
In keeping with tradition, there was something royal amid the soil: 3-year-old Charles Daviskiba and 4-year-old Molly Kofahl were crowned Mud Day King and Queen.
After the festivities, a local fire department rig sprayed water to rinse the mud-caked masses.