Anchorage-area high school bans Confederate flag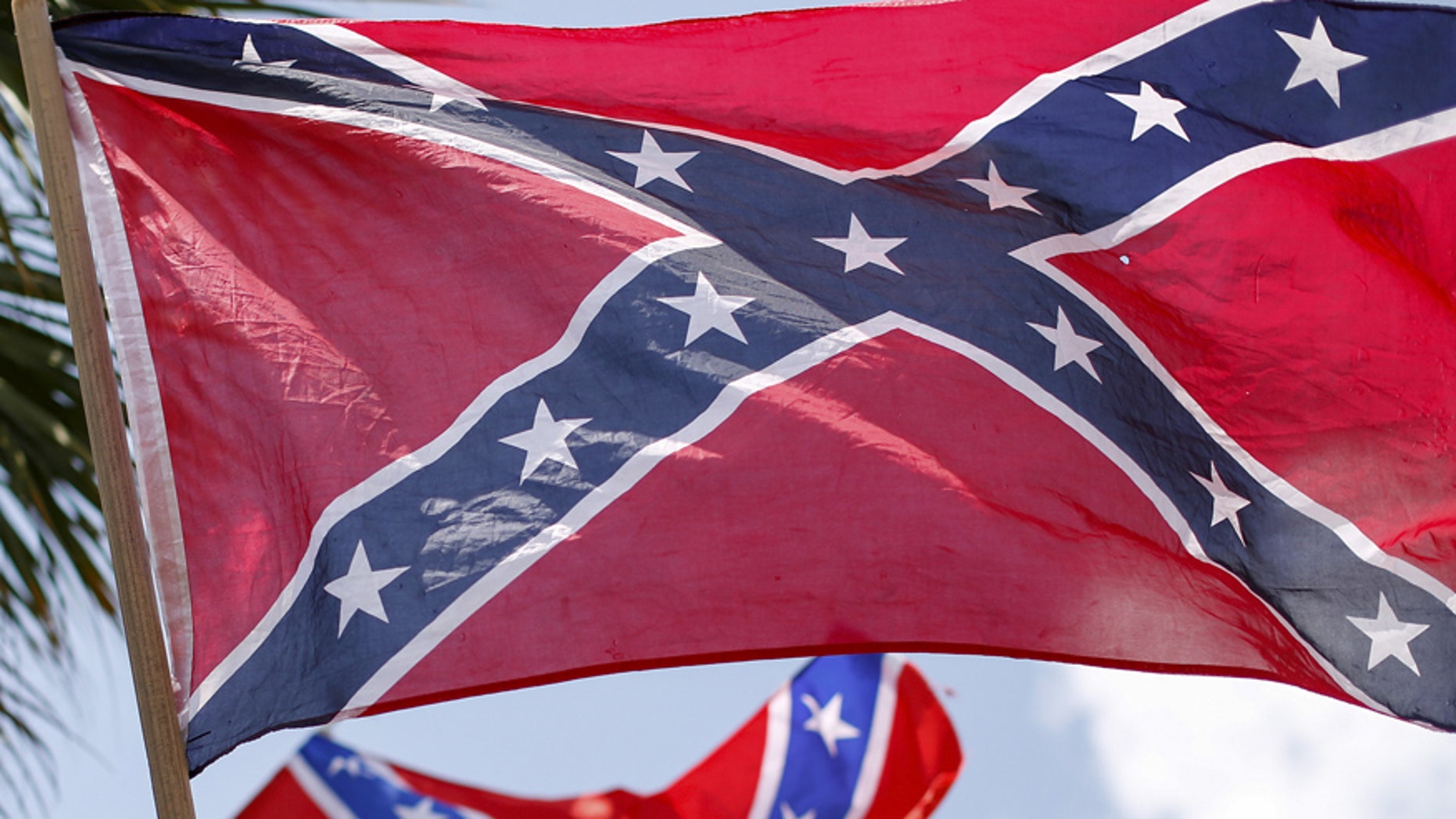 ANCHORAGE, Alaska – An Anchorage-area school has banned the display of the Confederate flag after some students posed with a version of the flag for photos inside the school.
Chugiak High School Principal David Legg sent an email to parents Tuesday banning the flag from the school. He also made an announcement at school Tuesday, The Alaska Star reported.
The announcement comes weeks after five students posed with a version of the Confederate battle flag that also depicted the silhouette of a woman and flames. The photo was widely circulated on social media, drawing complaints of racism.
TEACHER FORCED TO RETIRE AFTER DISPLAYING CONFEDERATE FLAG DURING CIVIL WAR LESSON
"Students, parents, staff and other community members have been significantly impacted both by this widely known event and by less obvious but equally disruptive underground currents in the community," Legg wrote in his email to parents.
He did not go into specifics about what other circumstances he was alluding to.
In his statement, Legg also reminded students that they must receive school approval before making any displays or presentations on campus.
The Anchorage School District investigated the incident but took no actions. In a statement released Wednesday, the district said Legg has the authority to choose what's best for the school.
"A recent incident involving the Confederate flag at Chugiak High School caused a substantial disruption to the school environment," according to the statement. "Our schools are safe learning environments for all students and ASD supports the principal's decision to ensure a safe and productive environment at his school."
The flag may still be displayed for educational purposes.