Amtrak accelerating Penn Station work, major rail delays expected
NEWYou can now listen to Fox News articles!
NEW YORK – Amtrak is accelerating repair work at New York's Penn Station beginning next month, and warns of more delays for already frustrated commuters -- though it offered no specifis about how many tracks will be closed.
Amtrak announced Thursday it will begin replacing tracks and signals in May and will continue the work through the summer.
Service on Amtrak, New Jersey Transit and the Long Island Rail Road will be affected; the nation's busiest rail station is used by 600,000 passengers each day and has 21 tracks.
Amtrak CEO Wick Moorman said the work was to have been spread out over a few years, but recent events prompted the decision to do the work more quickly.
Commuters have endured major delays several times in the last month due to derailments and electrical problems. The recent derailments and delays have focused attention on the country's crumbling infrastructure.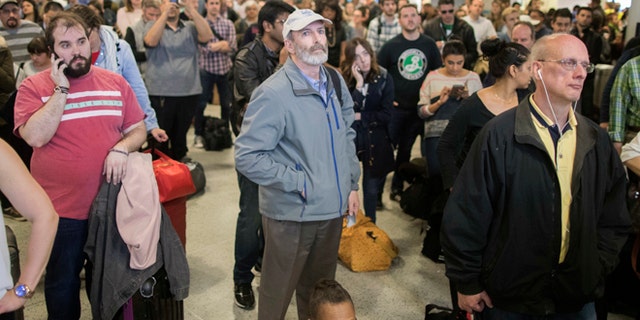 Amtrak's Thursday announcement is a departure from its previous stance, which dictated that repairs would be conducted during off-peak hours and on weekends.