Amid gun violence crisis, all 5 Chicago pro sports teams funding therapy, mentoring program for at-risk youth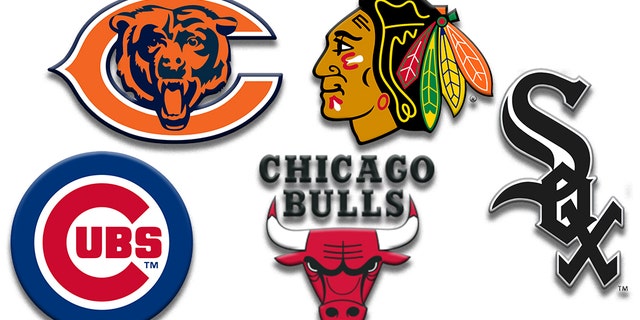 Although Chicago's gun violence crisis seems to have no end in sight, many of its communities are aiming to mend the crime-stricken city and chart a new path forward together — starting with its kids and their sports heroes.
Last December, the Windy City's five professional sports teams formed the Chicago Sports Alliance to fund a multipronged approach to curb violence.
A youth program called "Choose 2 Change," as WLS reported, is funded through a $1-million donation from the Bears, Blackhawks, Bulls, Cubs and White Sox. Its mission is investing in public safety: to get kids therapy and mentoring before they commit violence. The alliance partnered with the University of Chicago Crime Lab, which evaluates crime reduction strategies.
"Collectively the five teams reach people from all walks of life, all backgrounds and all corners of our city," Jens Ludwig, director of the Crime Lab and co-director of the University of Chicago Education Lab, said in a statement last year.
The heightened effort to do something new comes at a critical time for the city.
"We have communities that have not been invested in. We have communities where mental health services have been depleted. We have communities that have suffered as a result of the budget impasse in Springfield. All of these combined, along with the closing of schools, what does one expect?" Kwame Raoul, a Democratic state senator who is running for Illinois attorney general, told The Chicago Tribune. "What does one expect to evolve from these communities if you don't invest in these communities and you don't invest in the children within those communities?"
Earlier this summer, the sports alliance gathered with at-risk youth, mentors from the program and Chicago police officers for an event that included collaborative activities, keeping the kids busy — and off the streets.
Roseanna Ander, executive director of the University of Chicago crime lab, said the program is "where mentors and advocates are reaching out to young people that so many in society have given up on and saying that they matter and really working with the young people and really helping the young people see the value in themselves and see that they have a future."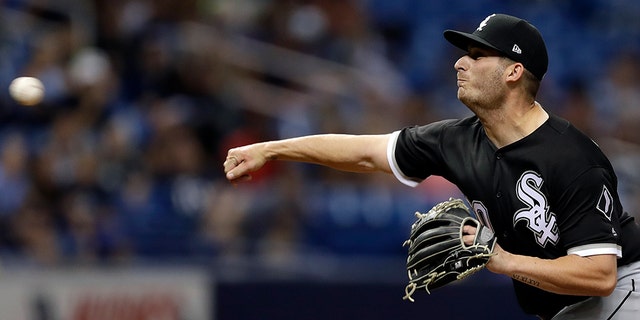 Scott Reifert, vice president of communications for the White Sox, told Fox News by email: "In addition to those efforts, individual teams — like the White Sox — support their own initiatives like Becoming A Man and the READI program. Just last week, Sox fans and players joined in a KaBOOM playground build for kids in a gang-heavy area."
The playground was restored by many volunteers — from community residents to Sox players like pitcher Tyler Danish — after a truce was made by rival gangs, as The Chicago Tribune reported.
Chicago's sports stars give back to their city regularly in many ways.
"(Sox shortstop) Tim and (his wife) Bria Anderson (are) mentoring youth in the Becoming A Man program," Reifert noted. "(Sox manager) Ricky Renteria and his Club 17 program support Choose To Change with tickets and visits to the ballpark."
The sports alliance comes at a time where the city's officials are being hindered by Chicago's explosion of violence.
While Chicago has endured regular criticism from President Trump — he has asked, more than once, "What the hell is going on in Chicago?" — the Windy City actually ended last year with 650 homicides — down from 771 the year before. The total, though, still exceeds the combined number of killings in New York and Los Angeles.
Last week, Republican Illinois Gov. Bruce Rauner said improving economic opportunities will help stem gun violence. He told reporters in Peoria that "the violence in Chicago is heartbreaking, it's got to end."
Mayor Rahm Emanuel came under fire this past week for comments linking the violence outbursts in his city and the moral character of people in some neighborhoods. "This may not be politically correct," he said, "but I know the power of what faith and family can do. … Our kids need that structure. … I am asking … that we also don't shy away from a full discussion about the importance of family and faith helping to develop and nurture character, self-respect, a value system and a moral compass that allows kids to know good from bad and right from wrong."
Across the city, news of shootings is coming in faster than police can even get to any given scene.
Authorities are eager to prevent a repeat of the Aug. 3-5 weekend that left at least 71 people shot, 12 of them fatally.
Authorities said about 35 people were shot during the next weekend, and none died.
This weekend, at least 46 people were shot in Chicago — two of whom were killed — since Friday night, according to the Chicago Sun-Times.
Police Superintendent Eddie Johnson cautioned last week, however, that crime is cyclical, and it's never clear "when this stuff is gonna pop."
In the meanwhile, other Chicagoans will work together to discover new answers for the city's swelling crime dilemma.
James Burns, 18, attended the Choose 2 Change event in late June, noting: "What I've learned from this is that everybody's the same. We just need a little hope, that's all."
Fox News' Barnini Chakraborty in Chicago and The Associated Press contributed to this report.